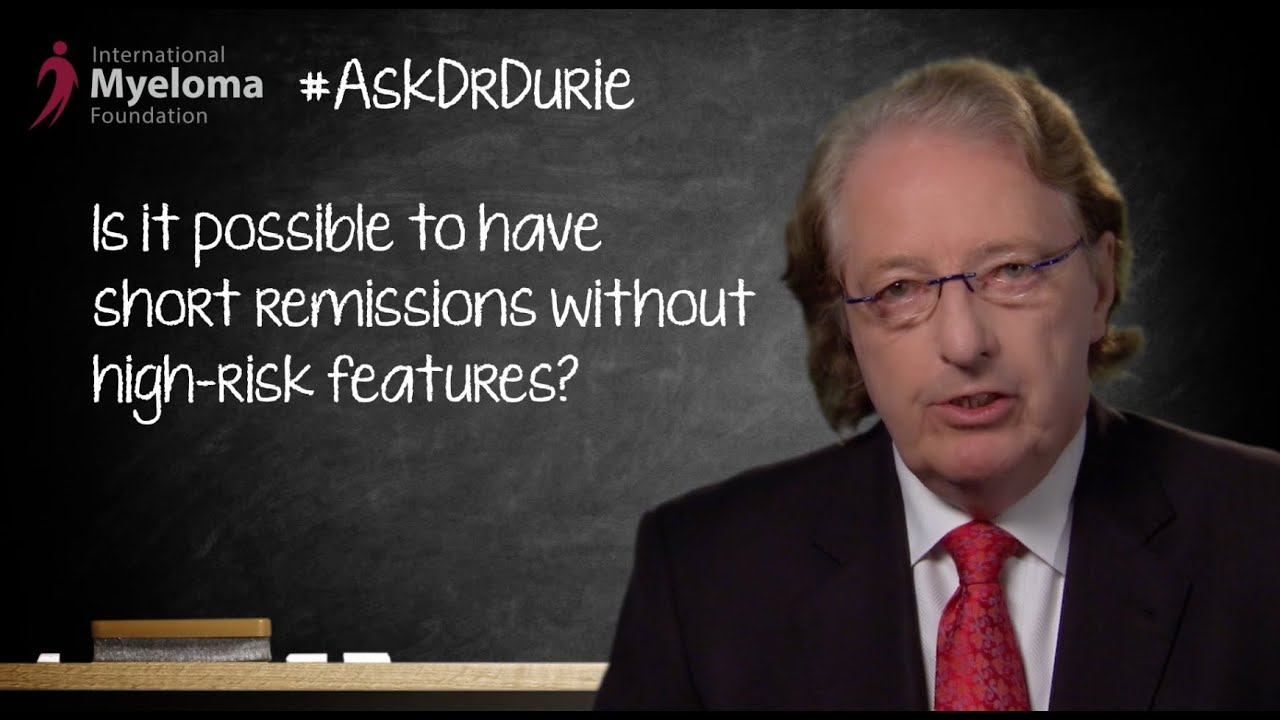 #AskDrDurie: Is it possible to have short remissions without high-risk features?
Post date
October 19, 2015
Inspired by last week's #AskDrDurie episode in which Dr. Brian Durie of the IMF explained the definition of remission when it comes to myeloma patients, this new episodes is a follow-up. Here, Dr. Durie explains why a myeloma patient might experience a short remission period, even if high-risk features have not been identified.

Dr. Brian G.M. Durie is the Chairman of the Board of Directors of the International Myeloma Foundation. He began studying multiple myeloma over 30 years ago, and is recognized around the world as one of the top myeloma doctors.
Previous Post
#AskDrDurie: What does IMWG's new diagnostic criteria mean for myeloma patients?
Next Post
#AskDrDurie: How does the IMF contribute to the myeloma community?