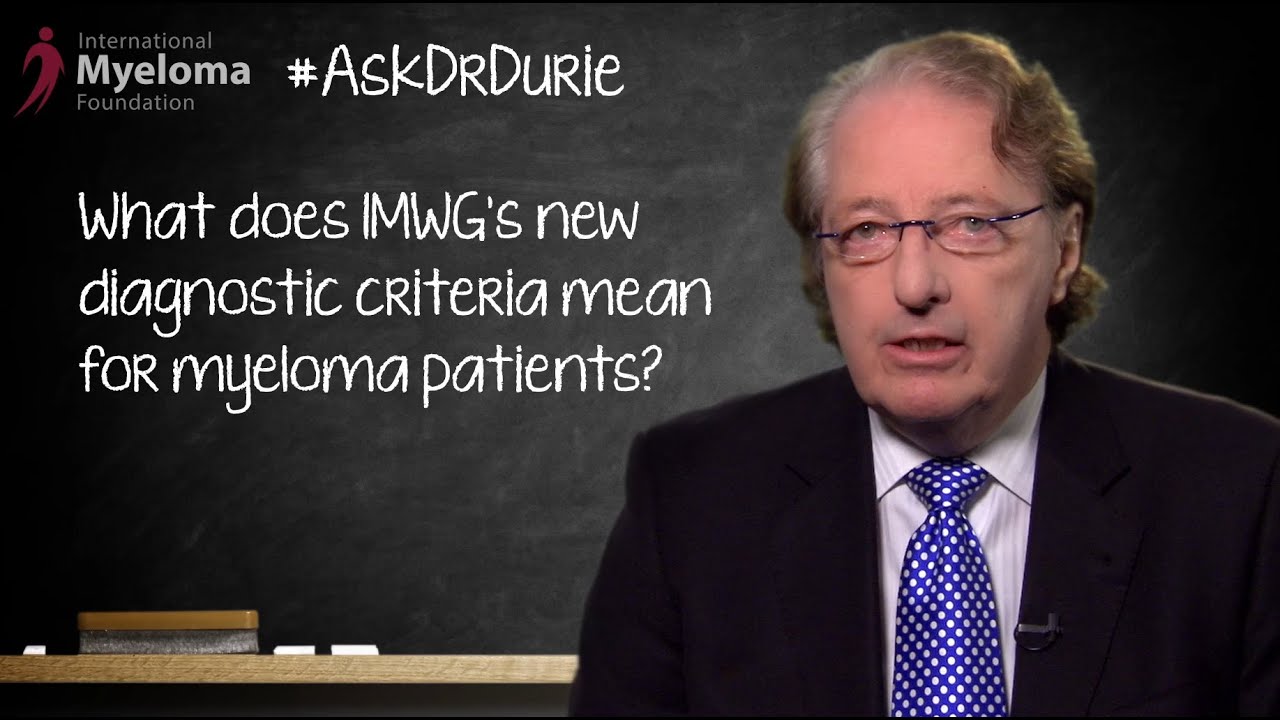 #AskDrDurie: What does IMWG's new diagnostic criteria mean for myeloma patients?
Post date
October 19, 2015
In this episode of #AskDrDurie, Dr. Brian Durie talks about the new diagnostic guidelines and tests that can be used to diagnose myeloma early, before CRAB features have emerged. These criteria have been published in a new publication available on myeloma.org.

Dr. Brian G.M. Durie is the Chairman of the Board of Directors of the International Myeloma Foundation. He began studying multiple myeloma over 30 years ago, and is recognized around the world as one of the top myeloma doctors.
Previous Post
Living Well With Myeloma: Stopping to Breathe While Moving Forward
Next Post
#AskDrDurie: Is it possible to have short remissions without high-risk features?