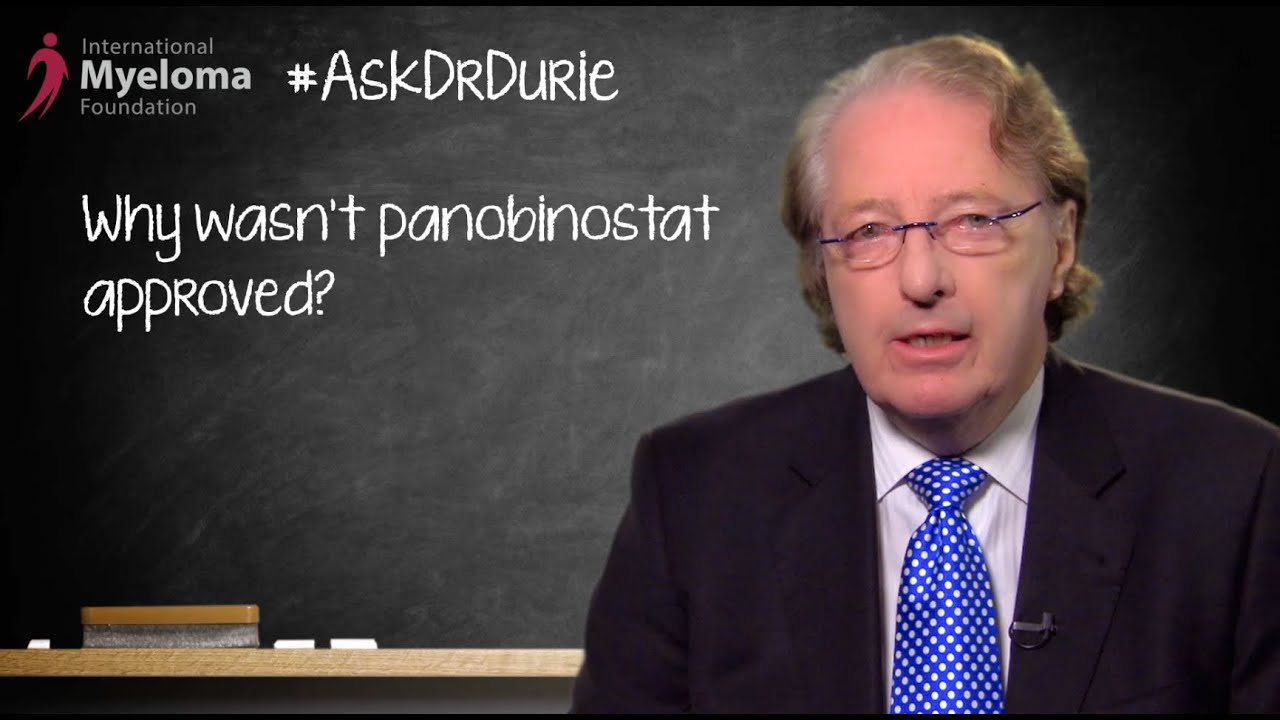 #AskDrDurie: Why wasn't panobinostat approved?
Post date
October 19, 2015
In this episode of #AskDrDurie, Dr. Brian Durie of the IMF answers a patient's question about why the recent FDA ODAC hearing rejected the use of new drug panobinostat for myeloma. He also discusses other HDAC inhibitors that are currently in development.

Dr. Brian G.M. Durie is the Chairman of the Board of Directors of the International Myeloma Foundation. He began studying multiple myeloma over 30 years ago, and is recognized around the world as one of the top myeloma doctors.
Previous Post
#AskDrDurie: What does IMWG's new diagnostic criteria mean for myeloma patients?
Next Post
#AskDrDurie: Can Cytoxan cause heart damage?