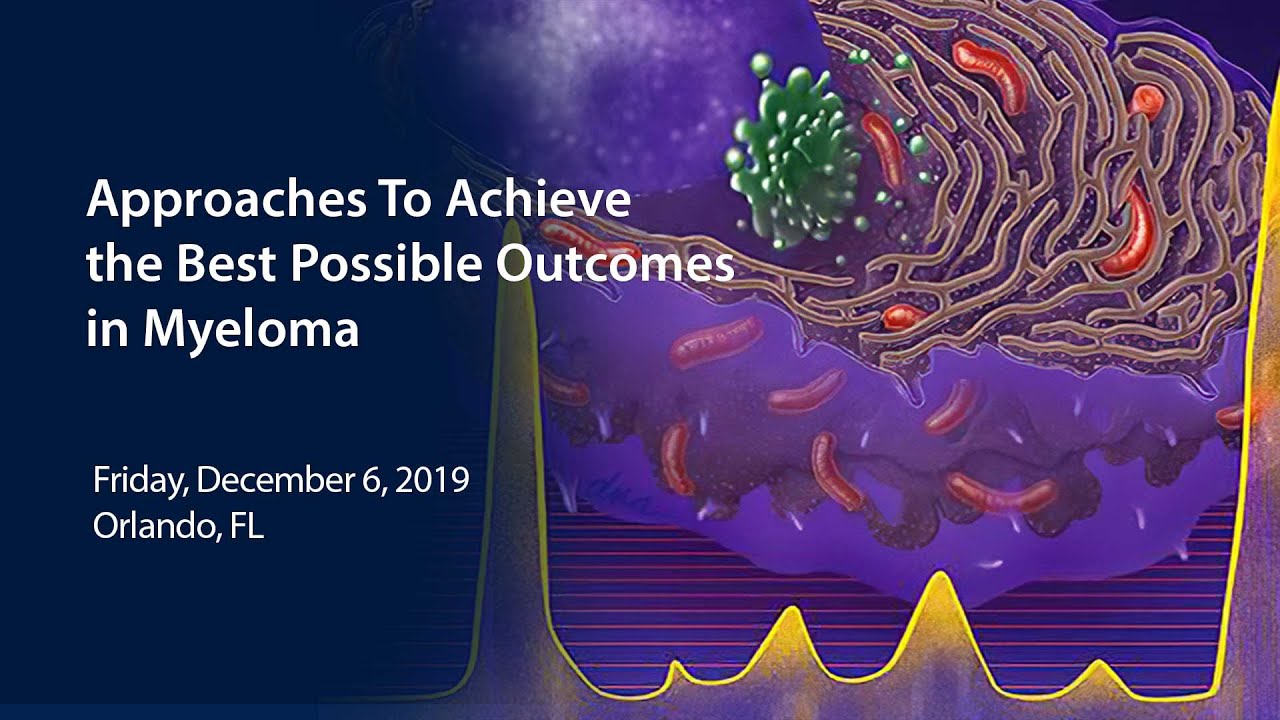 Approaches To Achieve the Best Possible Outcomes in Myeloma
ASH 2019 Satellite Symposium
Double click on the image above to view the video:
Download the slides here:
Join us for this year's International Myeloma Foundation and Clinical Care Options cosponsored symposium, where an esteemed panel of international experts will offer their perspectives on practice-changing data and optimal management of patients with myeloma.
Interact with the experts as they debate current clinical questions as well as the immediate and future implications for therapeutic decision making based on emerging clinical data.
---
Topics:

Diagnosis and Risk Stratification of Plasma Cell Disorders: To Treat or Not to Treat
Evolution of Upfront Therapy for the ASCT-Ineligible Patient
Upfront Therapy for the ASCT-Eligible Patient: Advances in Induction, ASCT, Consolidation, and Maintenance Therapy
The Current Therapeutic Landscape for Relapsed or Refractory MM: Which Combinations to Use and When?
Future Directions: A New Era of Promising Treatments for MM
2020 Treatment Algorithm for MM and Conclusions

 

Faculty Presenters

Brian G.M. Durie, MD
Shaji Kumar, MD
Thomas G. Martin, MD
Philippe Moreau, MD
S. Vincent Rajkumar, MD
Jesús F. San-Miguel, MD
Provided by the Purdue University and developed in partnership with Clinical Care Options, LLC and the International Myeloma Foundation.

Supported by educational grants from Celgene Corporation; Janssen Biotech, Inc., administered by Janssen Scientific Affairs, LLC; Karyopharm Therapeutics, Inc; Oncopeptides; Takeda Oncology; and The Binding Site. 
Previous Post
Can bone lesions progress even when all other tests look good?
Next Post
2020 Treatment Algorithm for Multiple Myeloma