Published on March 19, 2020
As the storm of COVID-19 infections spreads across the U.S., it is important to seek sources of resilience and hope. The recent appearance of a double rainbow in Los Angeles inspired the realization that all storms will pass and there is hope at the end of the rainbow. 
For now, we need to face the realities of day-to-day challenges, reaffirm our sense of purpose, and be ready to improvise to overcome unique new problems. These are the elements of resilience, and it is essential to focus on how best to work through your personal challenges, healthcare-related, in the home, and in your work.
This is the fourth week I have written about COVID-19 for people living with myeloma. You can read my previous COVID-19 blogs HERE.  
FAQs (as of March 19, 2020) 
As the impact of COVID-19 increases on our lives daily, the questions I am asked are becoming much more specific. Here are some of the most frequent and important ones:
Q. Should I continue with my myeloma treatment?
A. This is a very important question. Myeloma treatments mostly can reduce the body's immunity and increase the potential for infection. Points to keep in mind:
Myeloma treatment is important to control your disease and avoid any potential relapse.
The balance between risks of added infection versus stopping treatments should be discussed carefully with your doctor.
In general, the value of ongoing treatment far outweighs the risks of stopping.
Q. What about the risks of autologous stem-cell transplant (ASCT) at this time?
As I have discussed before, this is NOT a good time to undertake an ASCT.
Although in 2020 an ASCT is a very safe procedure, there is a period of 2 to 3 weeks when blood counts are very low in the recovery phase and there is a significant risk of new infection. Right now, it's is best to avoid this period of risk by deferring ASCT for the time being. If hospitals and outpatient centers are overwhelmed by coronavirus patents (which they may well be very soon), ASCT patients will not have access to ideal care.
However, this is a major decision and should be discussed carefully with your doctor to review ongoing treatment options and plans for the future.
Q. Will I lose access to some of the drugs I need?
A. Most likely, not in the short term. Supply chains have been continuing and large pharmacy retailers have drugs on hand. However, it is a really good idea to stock up on anything needed on an ongoing basis, since supplies could run out in the longer term. There are concerns about availabilities of so-called active ingredients that come from China and may be  processed through India. Important to be alert and to plan ahead.
If you are in a clinical trial, it might have to be interrupted due to the outbreak. However, the FDA announced it could issue waivers enabling participants to continue in the trial without traveling to the site. 
Q. How should I work with my doctor? 
A. Work with your doctor's office remotely (not going into the doctor's office), using telephone, emails, or telemedicine, which is basically like Skyping or Face Timing with your doctor. This eliminates the risk of virus exposure in the doctor's office. 
Q. Can I have coronavirus if I do not have a fever?
A.  Yes.  Keep in mind:
10% or more of patients do not have a fever.
Myeloma treatments, such as steroids (dexamethasone and prednisone), as well as many of the newer immune therapies, can suppress a fever even in the face of infection. So, pay attention to other changes, such as a cough or increasing tiredness.
In the early stages of infection, there is no fever. So, if there is concern about possible exposure, it is still reasonable to request testing. Testing in the family setting is very important to make sure everyone is safe.
Some patients have reported diarrhea or gastrointestinal distress at the onset of infection. 
Q. Are packages delivered to my home safe?
A. A recent study evaluated how long coronavirus can survive and be potentially infectious on the surface of packages. On average, it can last a few hours or so, depending on the type of material:
Cardboard (and copper): 4 to 8 hours
Plastic and stainless steel: as long as 72 hours
This means that the virus cannot survive long-distance travel in adverse conditions in a plane (for example, from China) or in a cross-country truck. But it can survive from a local delivery source.
The major concern is about who is delivering the package. Here are a few suggestions:
Have packages delivered and placed by the door or entryway.
If possible, do NOT have contact with the person delivering the package. An electronic receipt is fine. But, do not touch computer or iPad screens directly. This is a key aspect of social distancing.
Wipe down the packages with disinfectant wipes before you bring them into the house. If available, wear gloves. Minimize contact with your outer garments which can be placed separately by the door.
Open the package and immediately discard outer materials along with gloves.
Wash hands thoroughly before proceeding.
Q. How do I implement social distancing when I go to the store for groceries?
A.  The same study that evaluated coronavirus on surfaces assessed how long the virus can hang around in the air.  If someone has coughed or sneezed, the resulting virus droplets can persist in the air for as long as three hours. Be aware that infection droplets can gather on garments.  
If possible, go to the grocery store when it first opens to minimize risk of recent suspended droplets in the air or onto surfaces. Many stores are now setting special times at the start of the day for those over 65 or at special risk to go shopping in small numbers to allow social distancing. Do maintain that distancing as much as possible. 
If possible, wear gloves for selecting items.
Avoid direct contact with store employees, who, unfortunately have broad exposure risks .
Use your own bags for the groceries.
Follow the procedures noted above when you get home, washing your hands carefully before proceeding with activities in the home. I suggest individually wiping items before placing in your refrigerator/freezer or cupboard for storage.
Q. Can I safely go to stores right now?
A. The number one recommendation is to stay home now and avoid social contacts outside the home. Behave as if you have the virus and/or new people you meet have the virus, because we just don't know right now. A helpful article summarizes people and occupations with the highest risk of infection and of potentially transmitting the COVID-19 to you.
Health care providers are at the largest risk—nurses, medical assistants, dentists, dental hygienists, and pharmacy receptionists, as are others working in close contact with the public—teachers, barbers, retail workers, waiters, cashiers, and many others discussed in this article.
The key point is that it is truly difficult to avoid potential exposure if you are out and about in public.
Q. Can I safely visit the grandchildren now? 
A. NO is the simple answer, as there is too much risk of possible exposures. It is best to use Skype for now and keep everyone safe, which is the top priority.
Q. Is it OK to take a walk? 
A. Yes. I think this is so important. Experts agree. Be sure to respect social distancing.
Q. How often should I wash the bathroom towels?
A. Although we have no data on this point, this is an important time to be extra cautious and perhaps increase your washing schedule to every other day or third day. If there is any concern about possible exposure, towels should be washed right away.
Q. Should I have a manicure? 
A. The simple answer is NO!
Having a manicure puts you in close contact with a busy professional with extensive close public contact and a high risk of coronavirus infection.
In addition, manicures frequently occur in more confined spaces and there is the risk of lingering virus droplets infection in the air or on surfaces.
Staying resilient 
Paying attention to the items I have mentioned can help keep you as safe as possible in these difficult times. There will most likely be personal innovations or tricks which you use to help with your personal protection. Here is a good resource for mental health support. Please share any tips that you think can help others.
I was intrigued to read a New York Times article about how birds build their nests. It is not so easy to build a nest to fit your family warmly and safely yet doesn't blow away in the first rain or storm. Researchers are unable to figure out just how the nests hold together so beautifully.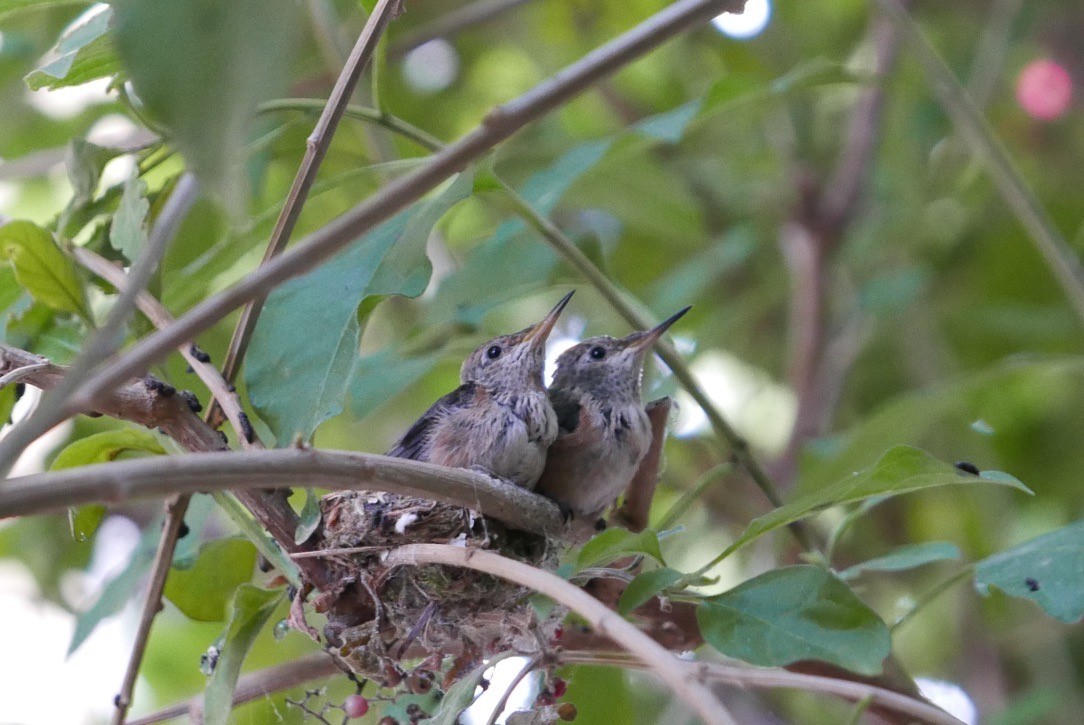 In the spring, hummingbirds build their nests outside our kitchen window. Each year, I marvel both at the nest-building, which happens very rapidly over a few days, as well as the resilience and hopes as the young hummingbird family emerges.
We must gain strength from these positive occurrences in the natural world to help pull us through these truly challenging times. 
There will be frequent updates as more new information develops. Please stay tuned, stay safe, and be well.
Translations:
Arabic    Dutch    French    German    Italian 
Russian   Spanish    Persian    Turkish
---
Dr. Brian G.M. Durie serves as Chairman of the International Myeloma Foundation and serves on its Scientific Advisory Board. Additionally, he is Chairman of the IMF's International Myeloma Working Group, a consortium of nearly 200 myeloma experts from around the world. Dr. Durie also leads the IMF's Black Swan Research Initiative®.