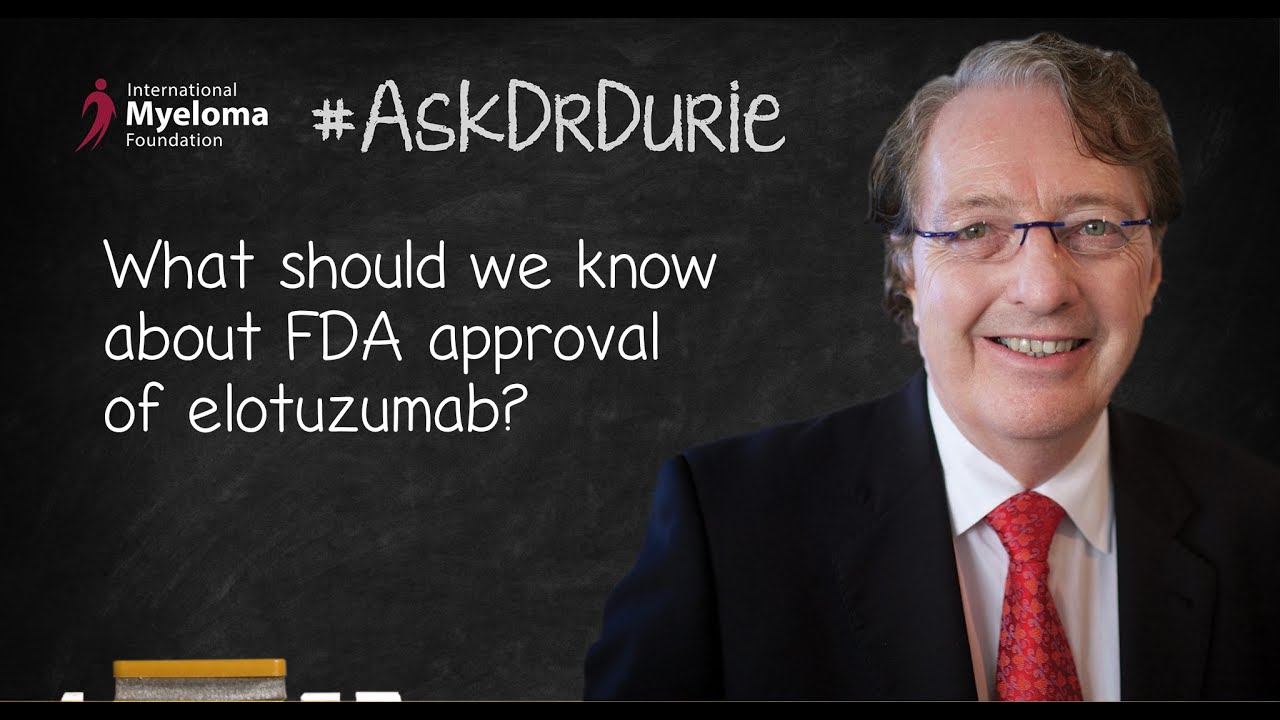 What should we know about FDA approval of elotuzumab?
Post date
January 26, 2016
In this week's video, Dr. Brian Durie discusses what patients and caregivers need to know on the recent approval of elotuzumab (Empliciti).

Bottom Line:

Empliciti is a useful drug when used in combination with Rev/dex in a relapse setting.
Previous Post
The Black Swan Research Initiative Is the "Myeloma Moonshot"
Next Post
To collaborate, or not to collaborate, that is the question