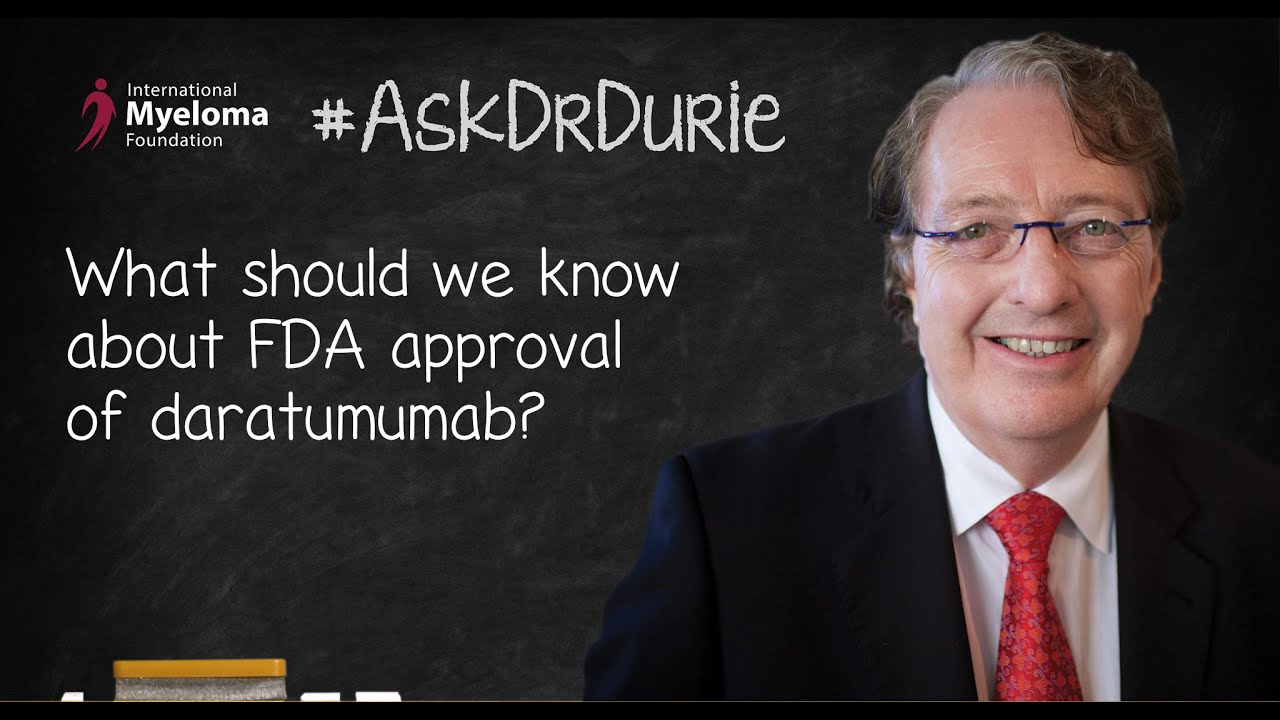 What should we know about FDA approval of daratumumab?
Post date
January 08, 2016
In this week's video, Dr. Brian Durie discusses the first monoclonal antibody approved for myeloma treatment - Darzalex (daratumumab). 

Bottom Line:

Darzalex is a useful drug that has some drawbacks in terms of testing.
Previous Post
ASH 2015: Autologous Transplantation for Multiple Myeloma in the Era of New Drugs
Next Post
#AskDrDurie: What should we know about the FDA approval of ixazomib (Ninlaro®)?