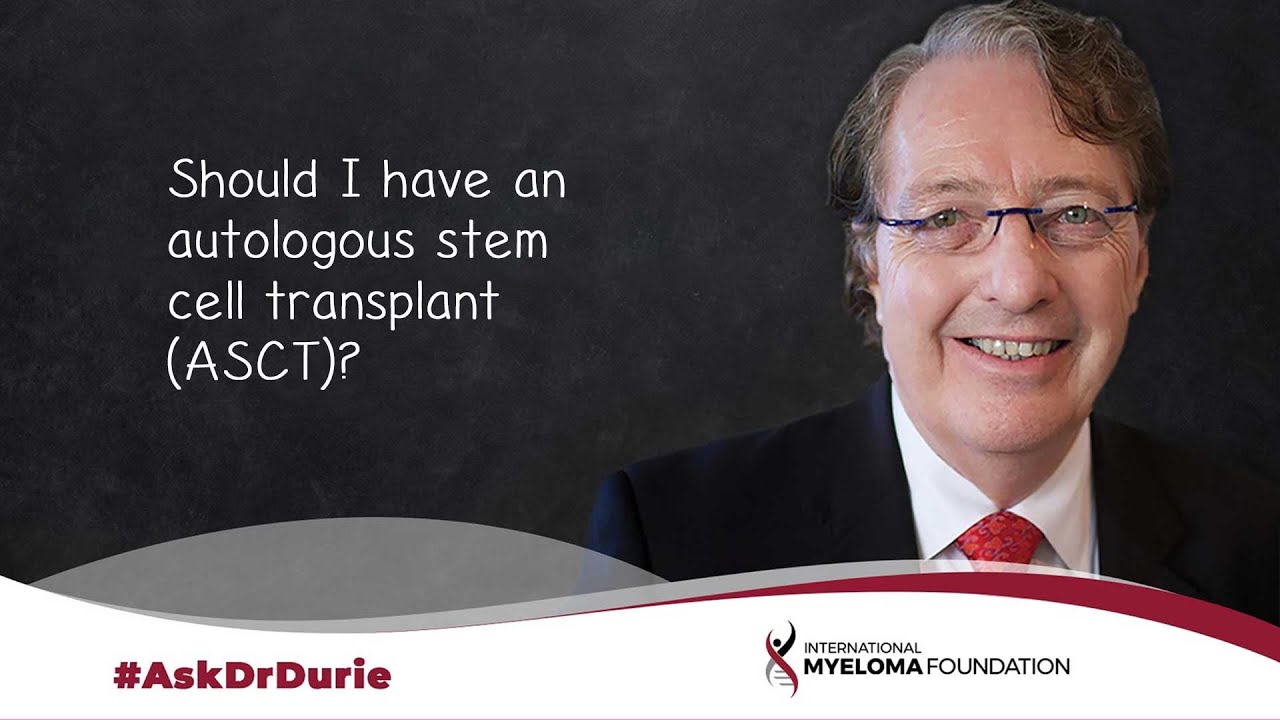 Should I have an autologous stem cell transplant (ASCT)?
In this week's video, Dr. Durie discusses if emerging immune therapies such as CAR T cells, and BiTEs, can replace the need for autologous stem cell transplant (ASCT).
BOTTOM LINE:
ASCT treatment is the current standard of care for patients under the age of 65. 
IMF Chairman and Brian G.M. Durie, MD welcomes your questions about the latest myeloma treatments, research, controversies and quality of life issues. If you have a question you think might be of interest to the myeloma community, please send to [email protected]!

For questions of a specific personal nature, please call the IMF InfoLine coordinators at 800.452.2873 or email them at [email protected]. 
Transcript:
This week's "Ask Dr. Durie" is a recurring question for several years and comes from a patient who is anxious to know, "should I follow through and have an autologous stem cell transplant?" This is a patient that has received initial therapy, what we call "induction therapy" and has had a pretty good response and wants to know whether undergoing an autologous stem cell transplant with high-dose melphalan to achieve perhaps a better response is still recommended as a standard of care.
 
And the answer to that question is yes. And so, we do still see and value this added benefit that can be achieved to produce deeper responses, longer remission, and better survival with patients who go forward with a stem cell transplant.
 
However, we do recognize that having an autologous stem cell transplant is not a trivial procedure. This is a significant medical treatment where the patient is in the hospital for a period of time, and can take the first month to recover initially, and then probably two or three months to actually fully recover from the procedure. So, this is not a trivial type of treatment.
 
And so, the question that has been emerging is, with some of the newer and better combination therapies particularly including new immune therapies such as monoclonal antibodies, when deep responses are achieved with those therapies which are well tolerated, should we still do an autologous stem cell transplant?  
 
And the simple answer that that question is, we don't really know right now. We need longer follow up to see if some of those deeper responses with the new combinations can achieve that same type of long-term benefit that we have seen with autologous stem cell transplant. And it's just going to take time, and people are estimating it may take a further three to five years before we can see, what are the long-term risks and benefits of the transplant verses the benefits and risks with some of these newer therapies.
 
There are tremendous interest new immune therapies such as, CAR T immune therapies, or the use of BiTEs, or bispecific T-cell engaging antibodies. And so, also produce deep responses and could be potentially what we could call replacement therapy instead of stem cell therapy. But this is a part of ongoing evaluation, not a current recommendation.
And so, BOTTOM LINE for now, is that autologous stem cell transplant is still a standard of care, particularly for patients up to the age of sixty-five, where it is typically well tolerated. Above that age, then this needs to be discussed carefully with your doctor related to any medical issues that might have emerged with age. And so, for the future, over the next three to five years, we continue to evaluate the complete role of autologous stem cell transplant in comparison with some of the exciting immerging therapies that we have available to us right now. 
 
---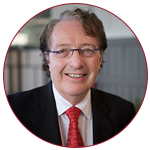 Dr. Brian G.M. Durie serves as Chairman of the International Myeloma Foundation and serves on its Scientific Advisory Board. Additionally, he is Chairman of the IMF's International Myeloma Working Group, a consortium of nearly 200 myeloma experts from around the world. Dr. Durie also leads the IMF's Black Swan Research Initiative®.
3
Previous Post
Dara-VMP prolonga la SG en pacientes con pacientes con mieloma múltiple recién diagnosticados no elegibles para trasplante
Next Post
Novel Agents/Combinations: IMWG Conference Series ASH 2019 Orlando