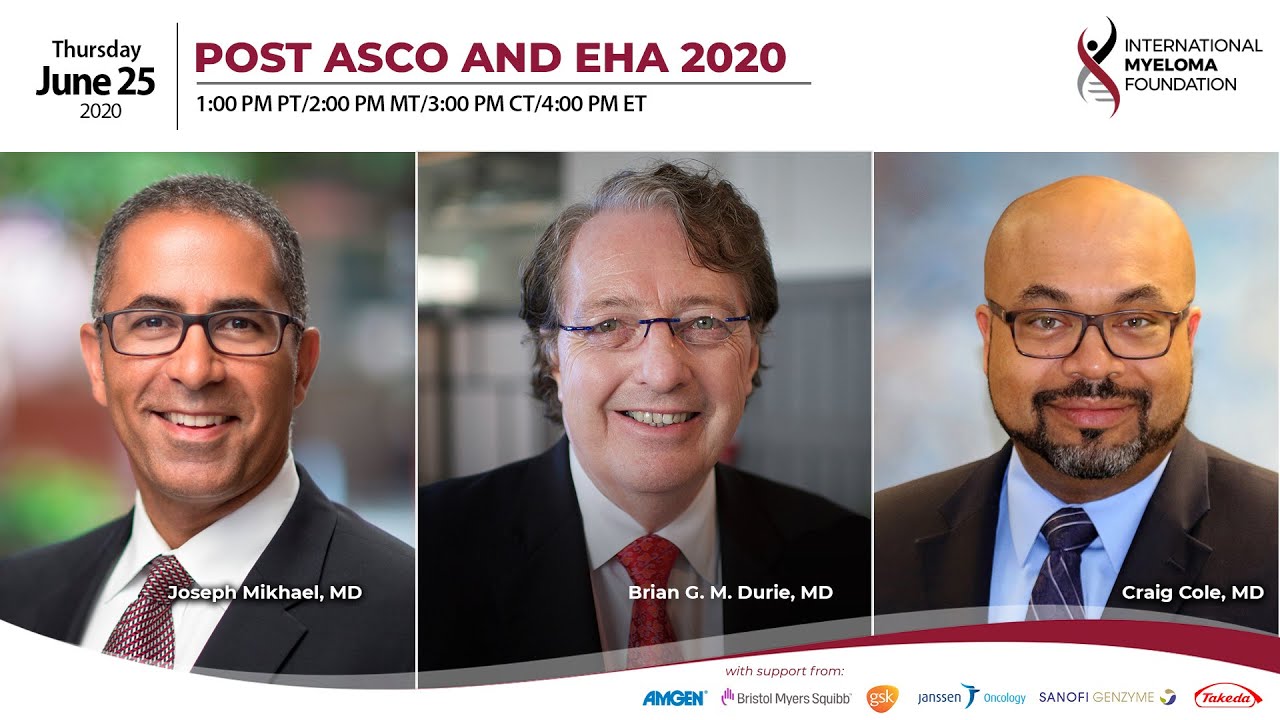 Top Myeloma Research Presented at ASCO and EHA 2020
Click on the image above to view the replay
2020 American Society of Hematology (ASH) and European Hematology Association (EHA) Webinar
Learn more about current trends in myeloma treatment and research with this update from two major medical meetings held virtually in May and June 2020.
Dr. Brian G.M. Durie will explain what's new and exciting from:
American Society of Clinical Oncology (ASCO) Virtual Scientific Program - May 29-31, 2020
European Hematology Association (EHA) Virtual Congress - June 11-14, 2020
---
With support from:
Amgen, Bristol Myers Squibb, Glaxo Smith Kline, Janssen Oncology, Sanofi, Takeda Oncology
Previous Post
COVID-19 FAQ #15: Is dexamethasone helpful against the COVID-19 infection?
Next Post
How To Organize a Virtual FUNraiser