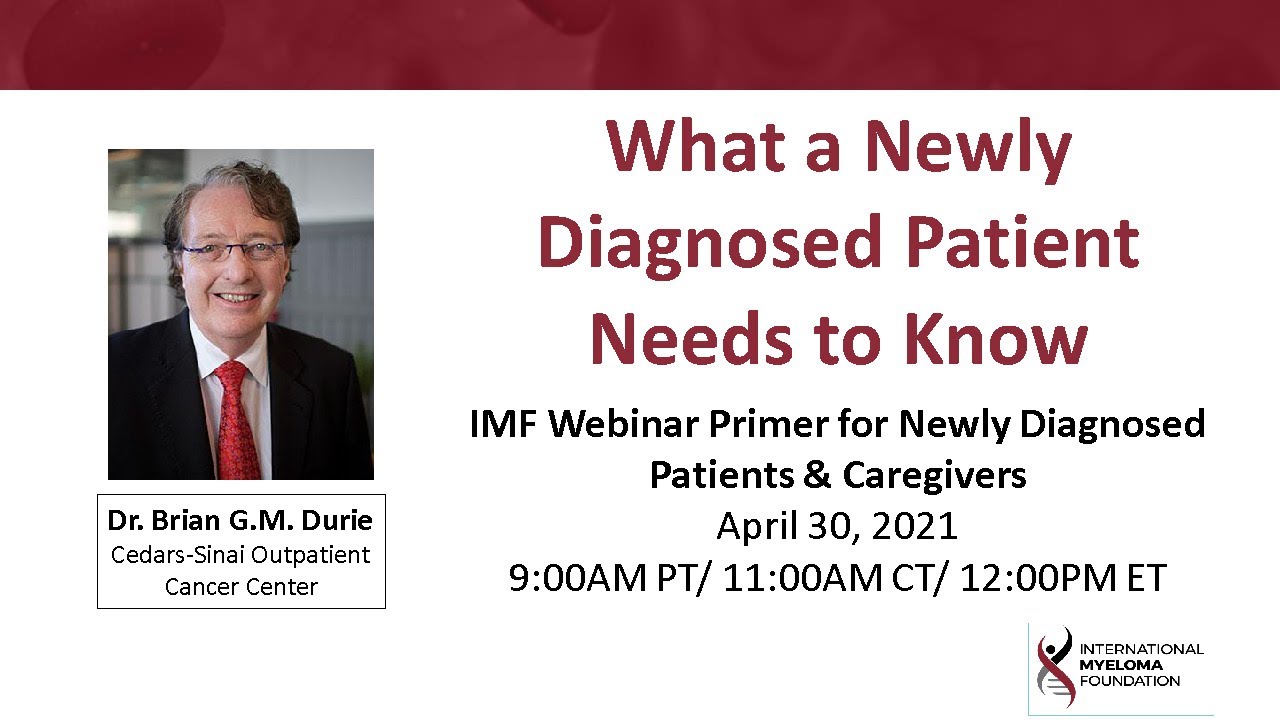 Newly Diagnosed Myeloma Patients and Their Caregivers
Educational Webinar for Patients Who Are Newly Diagnosed With Multiple Myeloma
Start your myeloma journey by learning the basics of multiple myeloma reviewed by IMF Chairman of the Board and Myeloma Expert Dr. Brian G.M. Durie.
In this webinar, Dr. Brian G.M. Durie gives and in-depth presentation outlining what newly diagnosed myeloma patients should know. First off, that multiple myeloma is treatable and requires baseline testing.
Webinar Topic Details:
Dr. Brian G.M. Durie discusses important myeloma-related terms, how to assess treatment response, the role of triplet therapy, the pros and cons of undergoing an autologous stem cell transplant, the role of maintenance therapy, and the importance of caregivers.
IMF Vice President of Support Groups Robin Tuohy provides guidance on the available resources on the International Myeloma Foundation's website, along with tips on how to navigate site, and more.
Webinar Resources:
Previous Post
COVID-19 FAQ #31: When can myeloma patients restart therapy after recovering from COVID-19?
Next Post
Virtual Webinar on How The Future is Looking Bright for Myeloma Patients