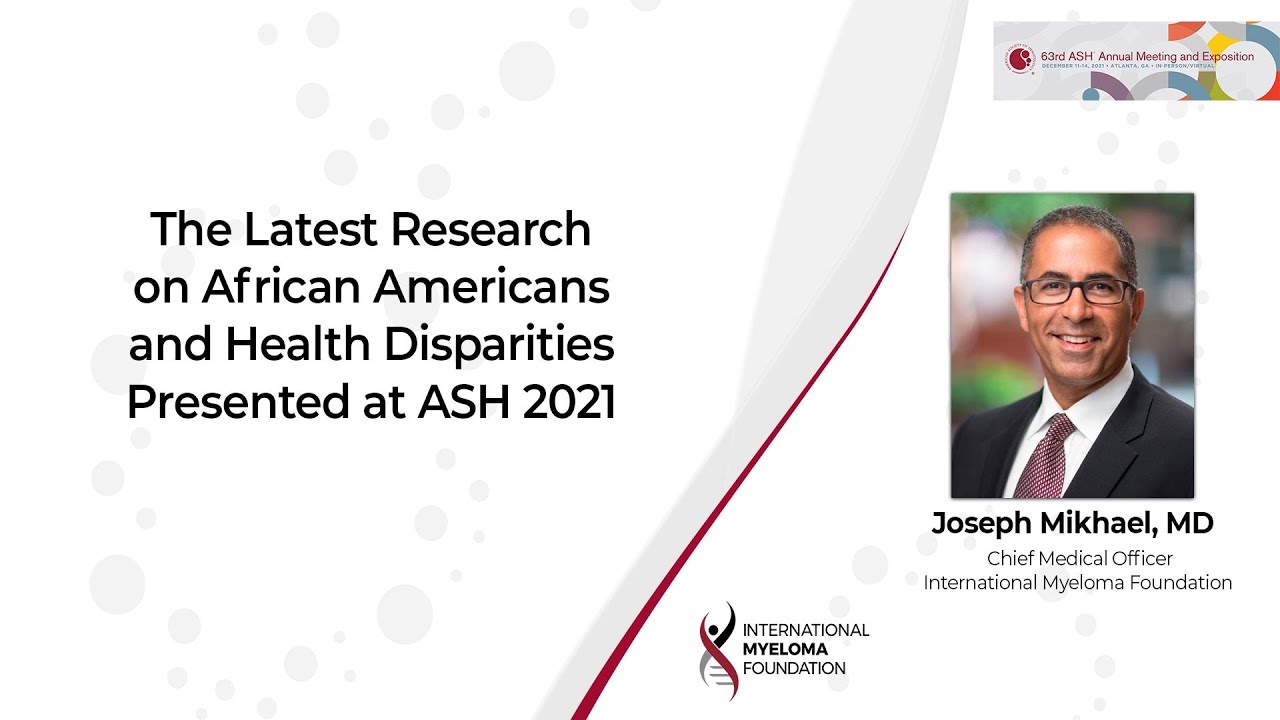 Multiple Myeloma Abstracts Dealing with Health Disparities Presented at ASH 2021
IMF Chief Medical Officer Dr. Joseph Mikhael discussed the latest research on these healthcare disparities as they were reported on during the 2021 American Society of Hematology annual conference.
For more information about the IMF's diversity program please visit the M-POWER project website. The M-POWER project is partnering with cities across the country to turn the core vision of the IMF Diversity Initiative into a reality: improving the short- and long-term outcomes of African-American patients with multiple myeloma.
Previous Post
Understanding CAR T Therapy for the Treatment of Multiple Myeloma
Next Post
Top Multiple Myeloma Abstracts Presented at ASH 2021