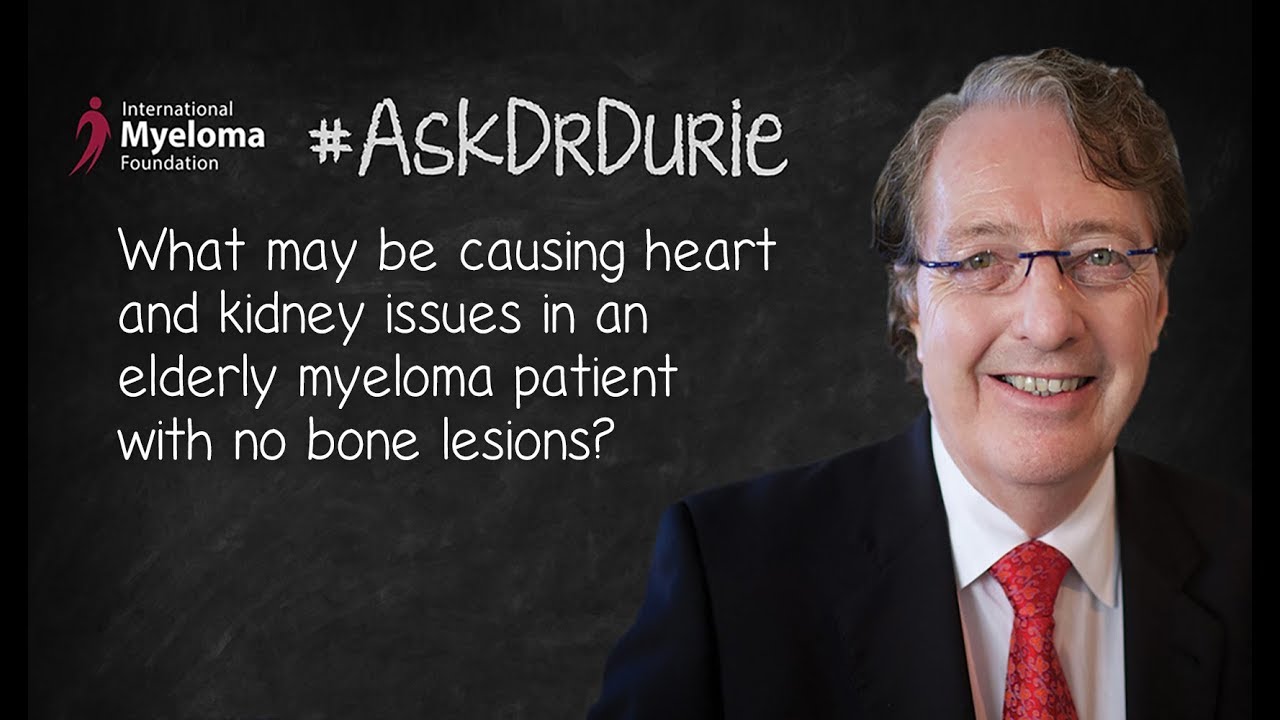 What may be causing heart and kidney issues in an elderly myeloma patient with no bone lesions?
Post date
November 02, 2017
In this week's video, Dr. Brian G.M. Durie explains why amyloidosis may occur in some multiple myeloma patients.
BOTTOM LINE:
Both special tests for amyloidosis and bone scans are important for diagnosis. If amyloidosis is diagnosed, then novel therapies may be effective treatment.
IMF Chairman and Co-Founder Brian G.M. Durie, MD welcomes your questions about the latest myeloma treatments, research, controversies and quality of life issues. If you have a question you think might be of interest to the myeloma community, please send to askdrdurie@myeloma.org!

For questions of a specific personal nature, please call the IMF InfoLine coordinators at 800.452.2873 or email them at infoline@myeloma.org. 
Next Post
11th Annual IMF Comedy Celebration Fuels Myeloma Research