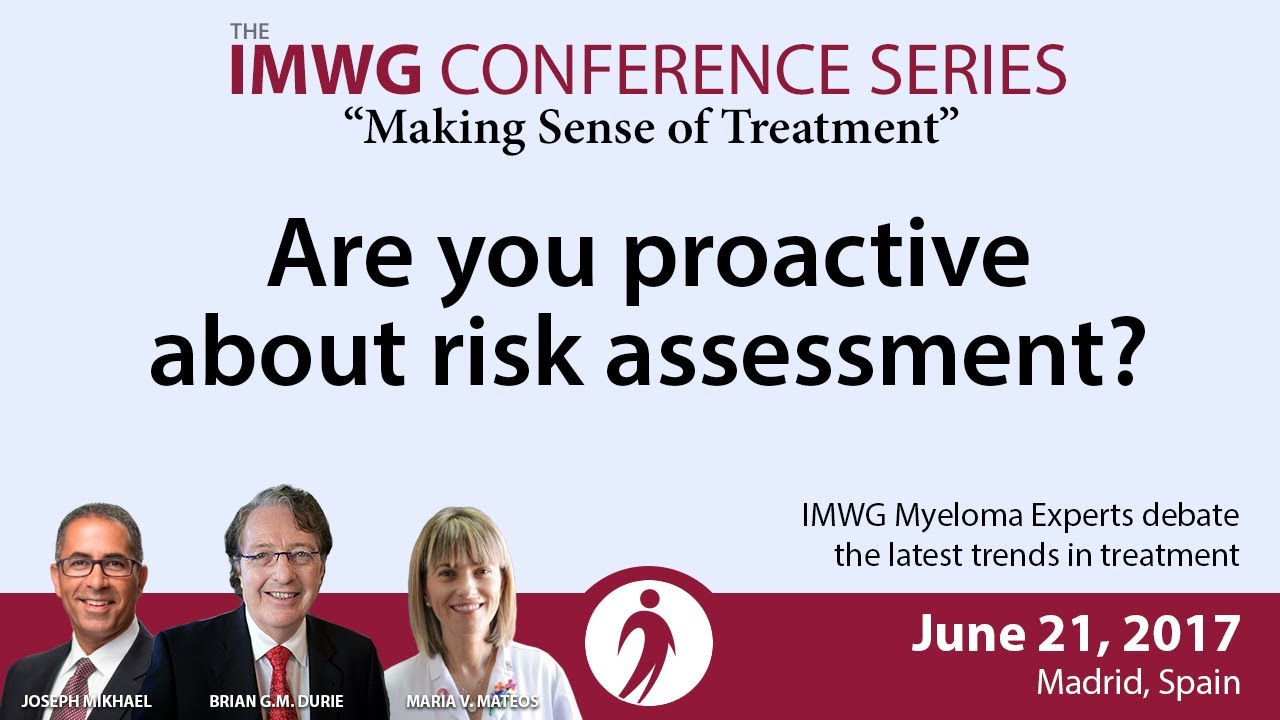 Madrid 2017: Are you proactive about risk assessment?

​Watch Drs. Brian G.M. Durie, Joseph Mikhael, and Maria V. Mateos as they discuss the latest news and trends in the treatment of Multiple Myeloma at the 8th International Myeloma Working Group Summit in Madrid, Spain.
---
We thank our supporters of this program:
Takeda Oncology and Bristol-Myers Squibb
Previous Post
Madrid 2017: Can MRD testing in trials guide decisions?
Next Post
Which new therapies will make an impact?