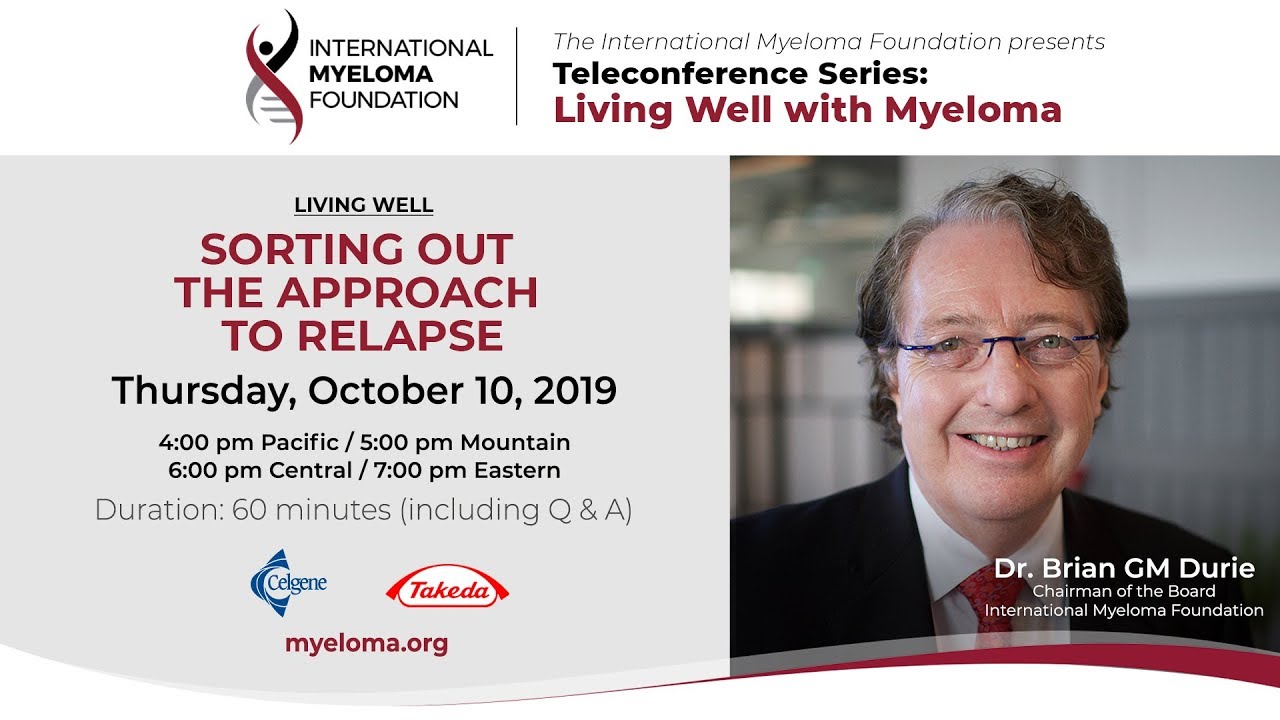 Living Well: Sorting Out the Approach to Relapse
Double-click on the image above to view a replay of the teleconference.
In this "Living Well with Myeloma" Teleconference, IMF Chairman of the Board Dr. Brian G.M. Durie will discuss:
what treatments you should consider if your myeloma has relapsed, with a focus on the latest FDA-approved drugs.
how to individualize treatment based on a patient's prior therapies, the length of the onset of relapse, FiSH genetic-risk status, age, and frailty score.
the latest clinical trials, in particular, immune therapies.
---
We thank our sponsors for supporting this educational program: 
Celgene, and Takeda Oncology
Previous Post
If a drug is not working in a current combination therapy, can it be used as part of another combination?
Next Post
What new drug options will be available for patients with relapsed and refractory multiple myeloma in 2020?