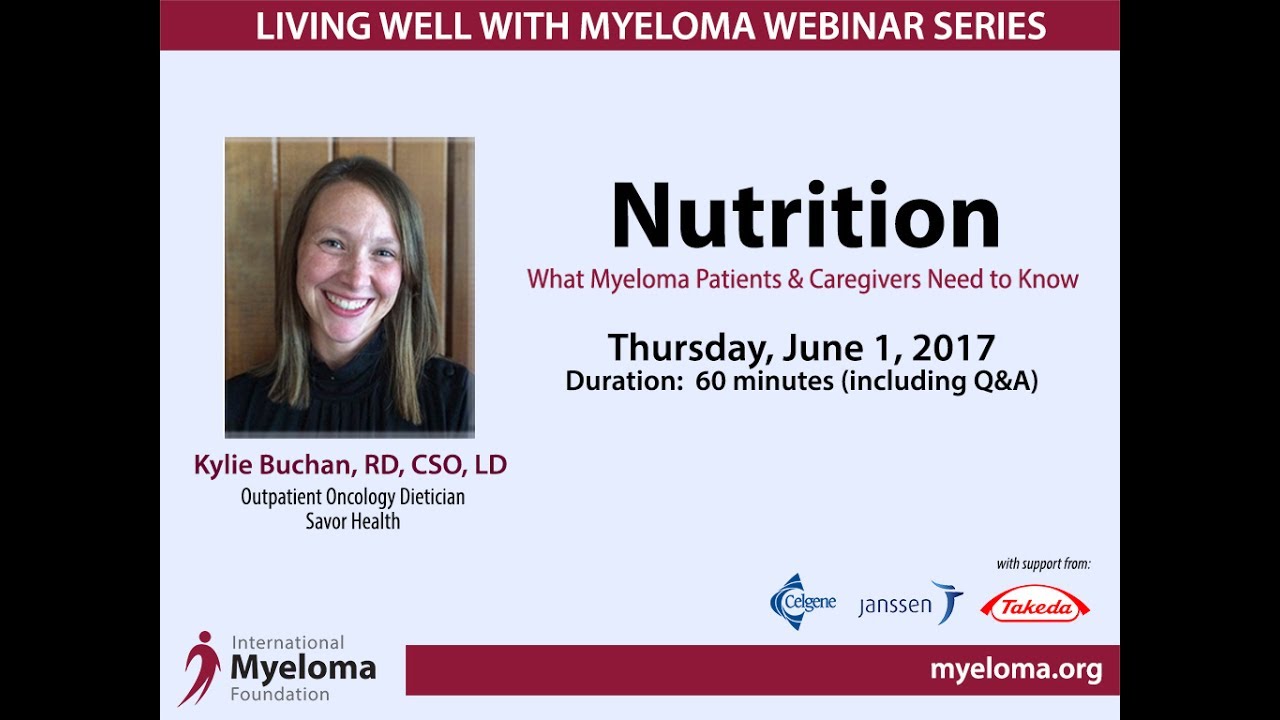 Living Well with Myeloma: Nutrition
click on the image above to watch the teleconference
(to view the teleconference in fullscreen, click on the bottom right square icon beside the YouTube logo)
Watch the replay of the "Living Well with Myeloma" teleconference followed by a 15-minute Q&A from callers. The topic is Nutrition, hosted by Kylie Buchan of Savor Health.
Previous Post
Does using daratumumab make response-monitoring difficult?
Next Post
If my myeloma is in remission and my IgG myeloma protein has spiked, why is my doctor not recommending any new treatment?