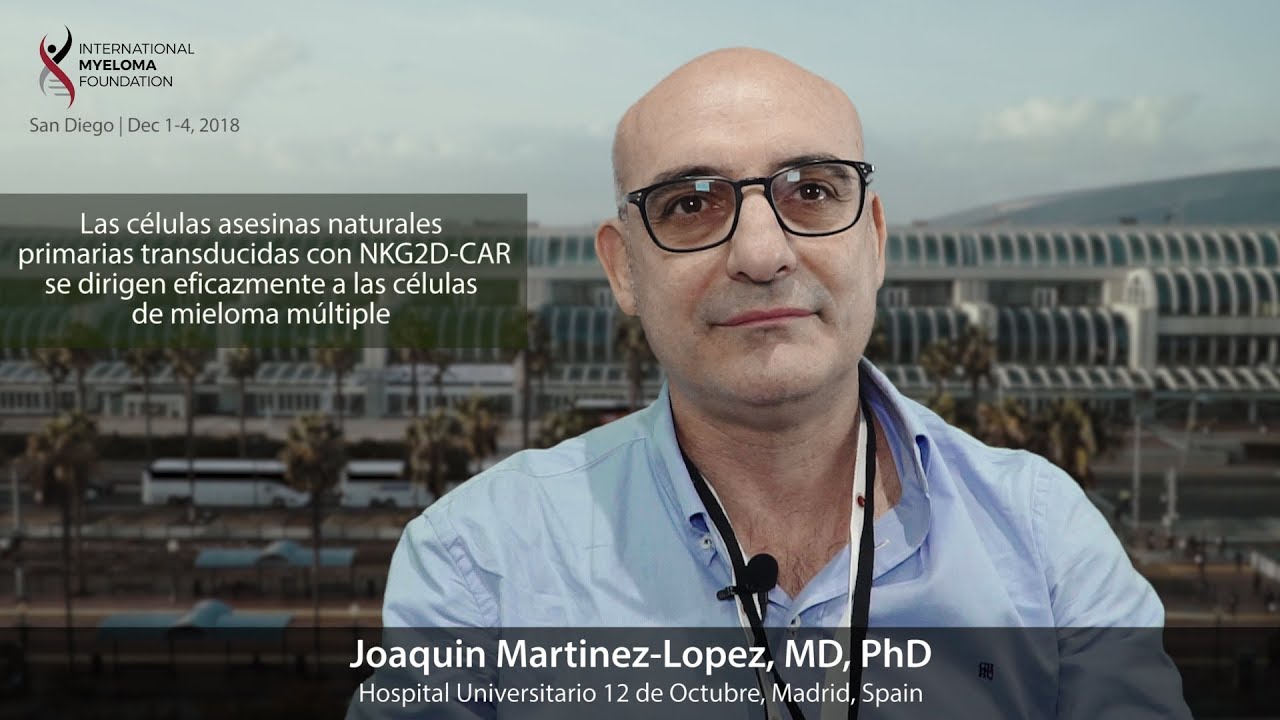 Las células NK primarias transducidas con NKG2D-CAR apuntan eficientemente a las células MM
Immunotherapy represents a new weapon in the fight against multiple myeloma. Current clinical outcomes using CAR-T cell therapy against multiple myeloma show promise in the eradication of the disease. However, these CARs observe relapse as a common phenomenon after treatment due to the reemergence of neoantigens or negative cells. CARs can also be targeted using non-antibody approaches, including the use of receptors, as NKG2D with a wider range of ligands, and ligands to provide target specificity.
Different cell types have been used to improve CAR cell therapy. CAR-T cells are the most commonly used. However, despite its effectiveness, there are still problems to face. The toxicity of the cytokine release syndrome is well known, that is why memory CD45RA- T cells are used to avoid collateral effects, although having lower efficacy. However, CAR-NK cells may have less toxicity and provide a method to redirect these cells specifically to refractory cancer.
The objective of this work was to compare the anti-tumor activity of CAR-T, NKAEs and CAR-NK cells from multiple myeloma patients.
It is feasible to modify primary NKAE cells and CD45RA- T cells from primary MM cells to safely express an NKG2D-CAR. Our data show that CD45RA- T cells from patients are not effective in vitro against MM even once transduced with our CAR. The resulting CAR-NKG2D NKAE cells are the most appropriate strategy for the destruction of MM in vitro and in vivo in our model. These results form the basis for the development of an NKG2D-CAR NK cell therapy in MM.
Previous Post
Two-Year Update of Castor: Efficacy and Safety of Daratumumab, Bortezomib, and Dexamethasone Versus Bortezomib and Dexamethasone in First Relapse Patients
Next Post
Subcutaneous Daratumumab in Patients with Relapsed or Refractory Multiple Myeloma: Part 2 Safety and Efficacy Update of the Open-Label, Multicenter, Phase 1b Study (PAVO)