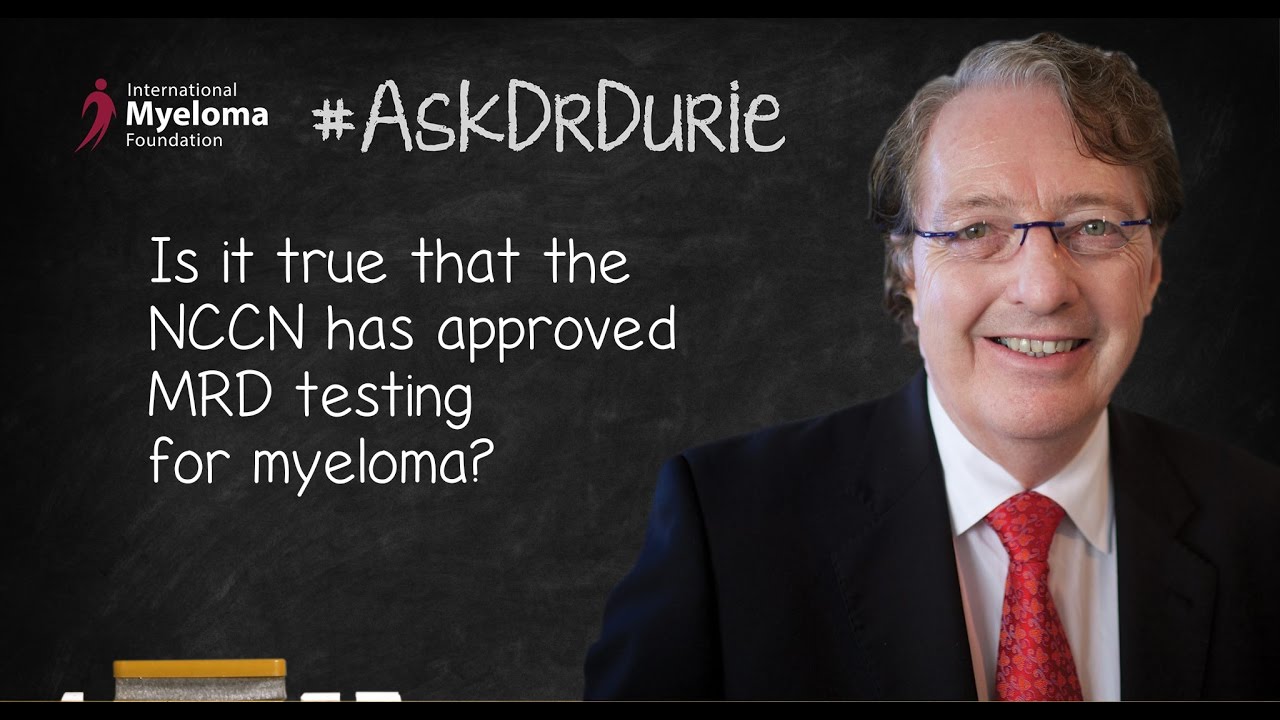 Is it true that the NCCN has approved MRD testing for myeloma?
Post date
November 03, 2016
In this week's video, Dr. Brian Durie discusses the NCCN's recent endorsement of the IMWG New Response Criteria, which advocates MRD testing for myeloma.
BOTTOM LINE:
​NCCN did approve MRD testing for some myeloma patients, which is a positive step forward.
IMF Chairman and Co-Founder Brian G.M. Durie, MD welcomes your questions about the latest myeloma treatments, research, controversies and quality of life issues. If you have a question you think might be of interest to the myeloma community, please send to askdrdurie@myeloma.org!

For questions of a specific personal nature, please call the IMF InfoLine coordinators at 800.452.2873 or email them at infoline@myeloma.org. 
Previous Post
China Visit Strengthens Ongoing Collaborations to Improve the Lives of Myeloma Patients Worldwide
Next Post
NCCN endorses MRD testing: what does this mean for patients?