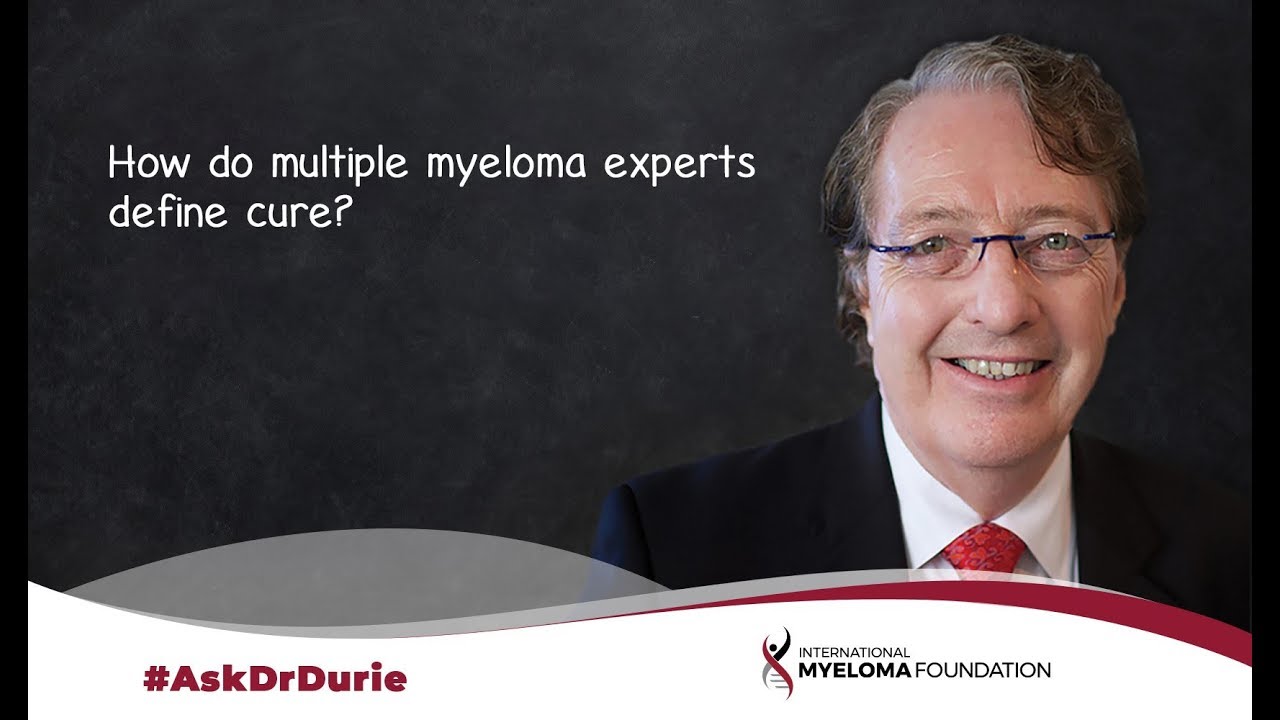 How Do Multiple Myeloma Experts Define Cure?
Post date
December 06, 2018
In this week's video, Dr. Brian G.M. Durie explains the two definitions for cure in multiple myeloma – functional cure and true cure.
BOTTOM LINE:
​We are still unable to define cure, but the good news is many new myeloma therapies lead to longer survivals that one day may be considered cures.
IMF Chairman and Co-Founder Brian G.M. Durie, MD welcomes your questions about the latest myeloma treatments, research, controversies and quality of life issues. If you have a question you think might be of interest to the myeloma community, please send to askdrdurie@myeloma.org!

For questions of a specific personal nature, please call the IMF InfoLine coordinators at 800.452.2873 or email them at infoline@myeloma.org.
Previous Post
Deep and Durable Responses with Oral Selinexor Plus Low Dose Dexamethasone in Patients with Penta Exposed and Triple Class-Refractory MM
Next Post
Does a multiple myeloma patient whose disease has relapsed, need to undergo a 2nd ASCT?