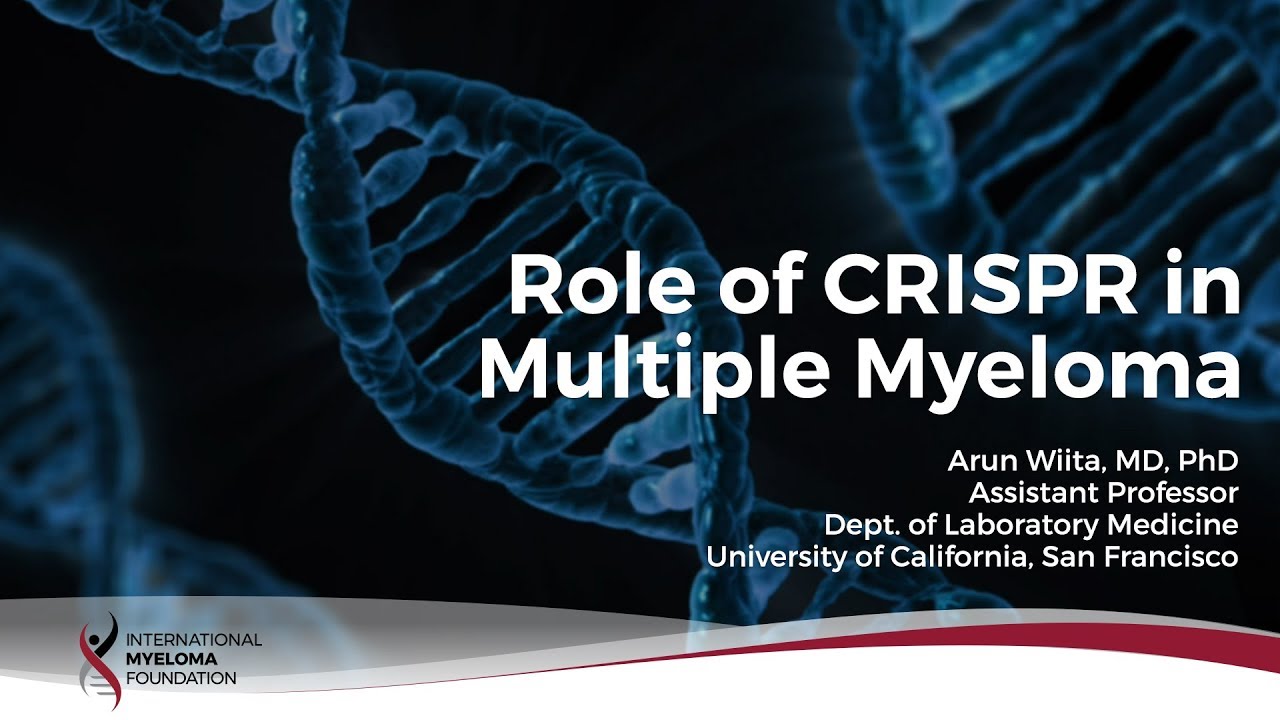 How CRISPR Could Impact the Future of Myeloma Treatment
At the 2018 IMWG Summit in Stockholm, guest speaker Arun Wiita, MD, Phd, shared a vision of a futuristic approach to myeloma treatment in a talk entitled, "CRISPR in myeloma: more than just knockouts." Dr. Wiita leads the Arun Wiita Lab at the University of California at San Francisco, which is focused on how changes in the level of proteome govern cellular phenotype, and how these proteomic changes can be targeted to achieve new therapeutic strategies. In this video, Dr. Wiita offers a simple explanation of CRISPR and explains how the exciting new technology might be used in the treatment of multiple myeloma.
The link below shows an animation about the CRISPR-Cas9 method for genome editing – a powerful new technology with many applications in biomedical research, including the potential to treat human genetic disease.  
Next Post
Is there a link between MGUS and kidney damage in myeloma patients?