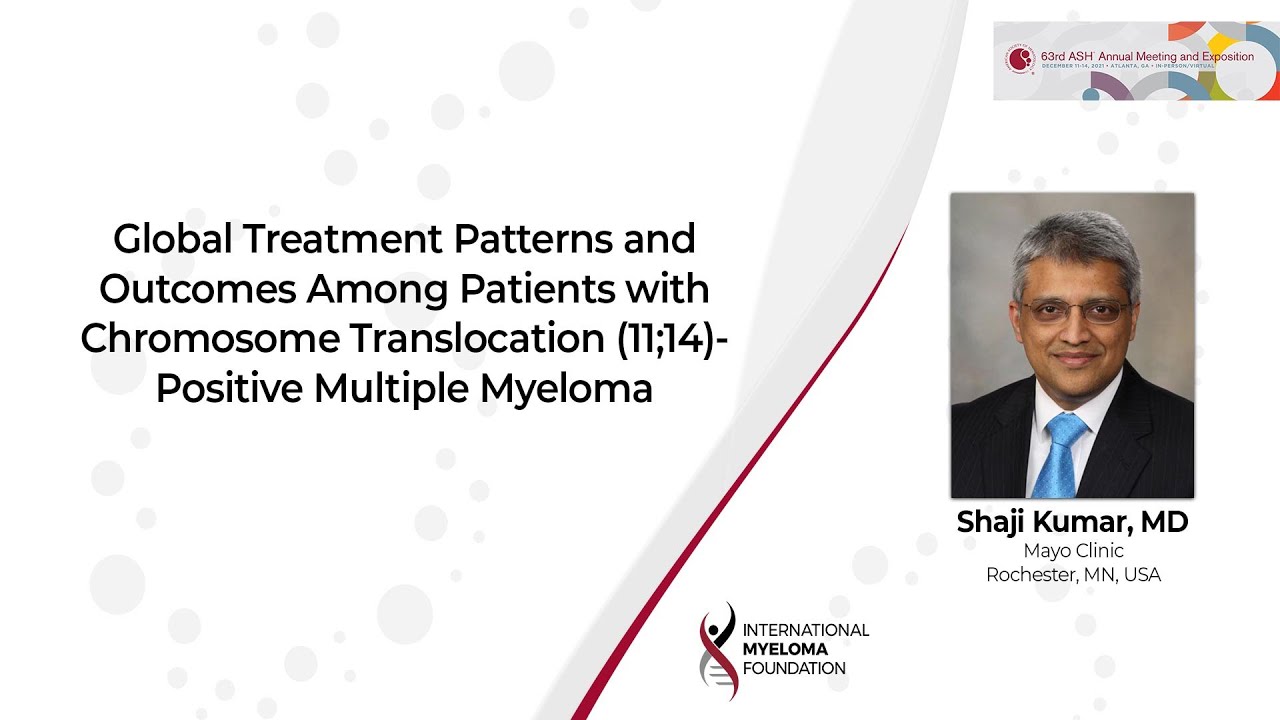 Global Treatment Patterns and Outcomes Among Patients with Chromosome Translocation (11;14)-Positive Multiple Myeloma
Although advances in the treatment of multiple myeloma (MM) have contributed to improved survival, treatment patterns and outcomes among patients with t(11;14) MM remain unknown. Chromosome translocation t(11;14) occurs in 15 – 20% of patients with MM and is regarded as a standard risk cytogenetic prognostic marker in MM. Current therapeutic options in the management of MM are primarily limited to three classes of drugs including proteasome inhibitors (PI), immunomodulators (IMiD) and in recent years anti-CD38 monoclonal antibody agents. However, there is a paucity of data on the utilization and clinical benefit of these therapeutic agents in patients with t(11:14) and whether these vary across global regions. Thus, the objective of this study is twofold: 1) to describe the treatment regimen and duration by line of therapy (LOT) across three global regions and 2) to describe the clinical outcomes associated with these regimens by LOT across the three global regions.
Conclusion 
The regional variations in the first and subsequent line of therapy, particularly the use of PI and IMiD in the 1st line as well as the use of triplets at the time of relapse broadly mirrors the treatment patterns for myeloma in general. The PFS outcomes with first line of therapy mirrors what is seen for MM in general. While the median OS for the US population appears longer, and comparable to the broad MM population treated at tertiary referral centers, this likely reflects increased access to novel agents at the time of relapse. These estimates provide important benchmark for comparison of targeted therapies like venetoclax that has been shown to be effective in the t(11;14) patients.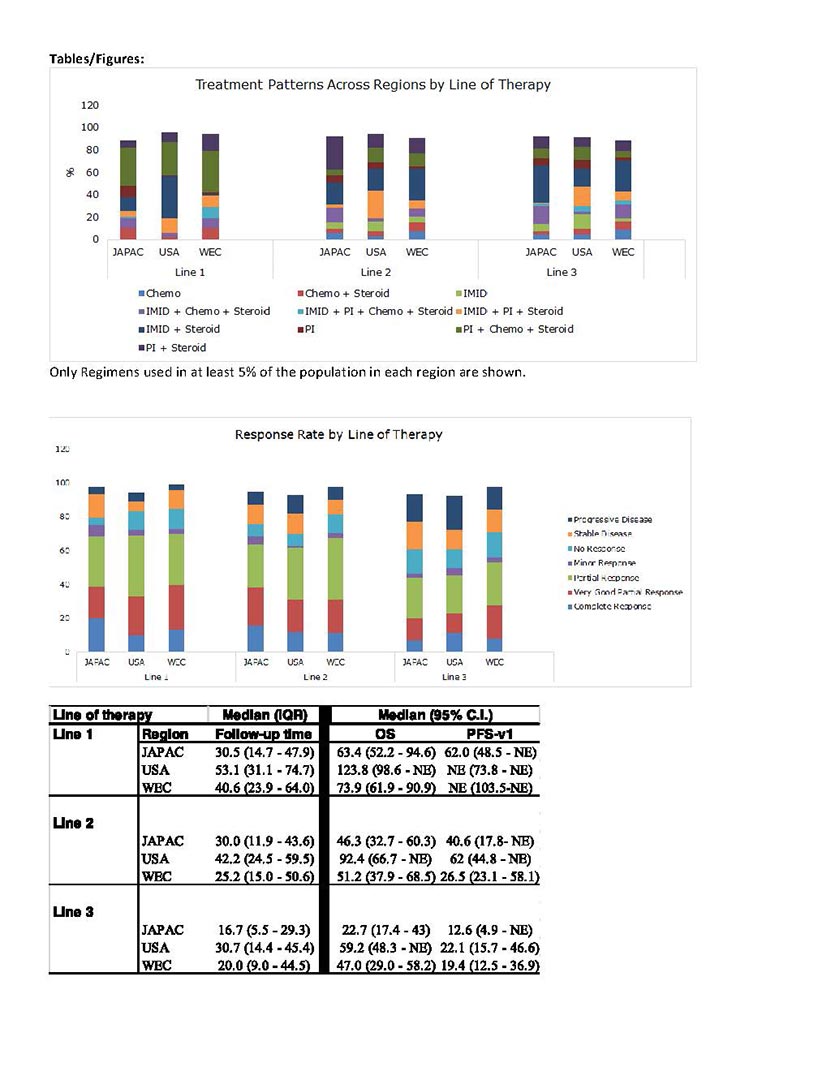 ASH 2021: Abstract 2698
Previous Post
A Phase 1 First-in-Human Study of TNB-383B, a BCMA x CD3 Bispecific T-Cell Redirecting Antibody, in Patients with Relapsed/Refractory Multiple Myeloma
Next Post
Are MGUS patients at higher risk of getting severely ill from COVID-19?