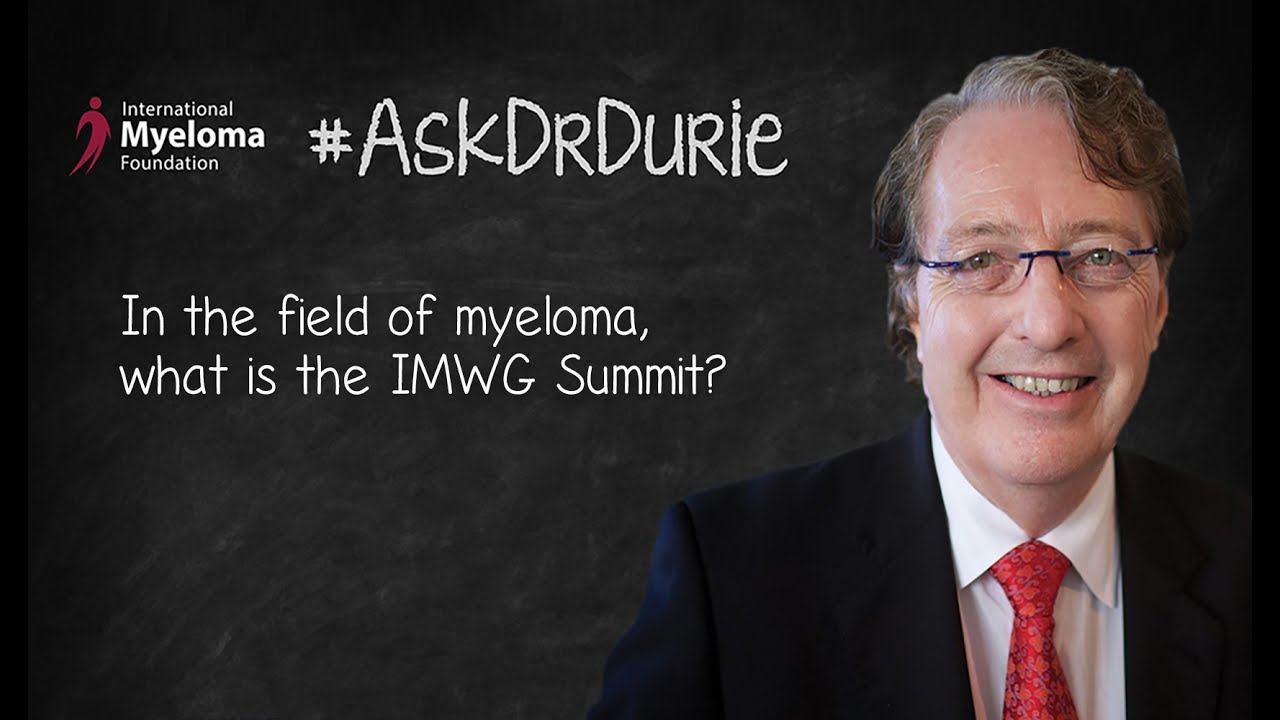 In the field of myeloma, what is the IMWG Summit?
The IMWG Summit is an annual brainstorming session with leading myeloma experts who consider myeloma treatment guidelines and new research initiatives.
BOTTOM LINE:​
The IMWG Summit is essential to progress in the field of myeloma.
IMF Chairman and Co-Founder Brian G.M. Durie, MD welcomes your questions about the latest myeloma treatments, research, controversies and quality of life issues. If you have a question you think might be of interest to the myeloma community, please send to askdrdurie@myeloma.org!

For questions of a specific personal nature, please call the IMF InfoLine coordinators at 800.452.2873 or email them at infoline@myeloma.org. 
Previous Post
Relapsed Myeloma, Treatment for Relapsed MM, Drugs in Development
Next Post
What does it mean if my serum Beta 2-microglobulin is increased, but all other testing shows remission?