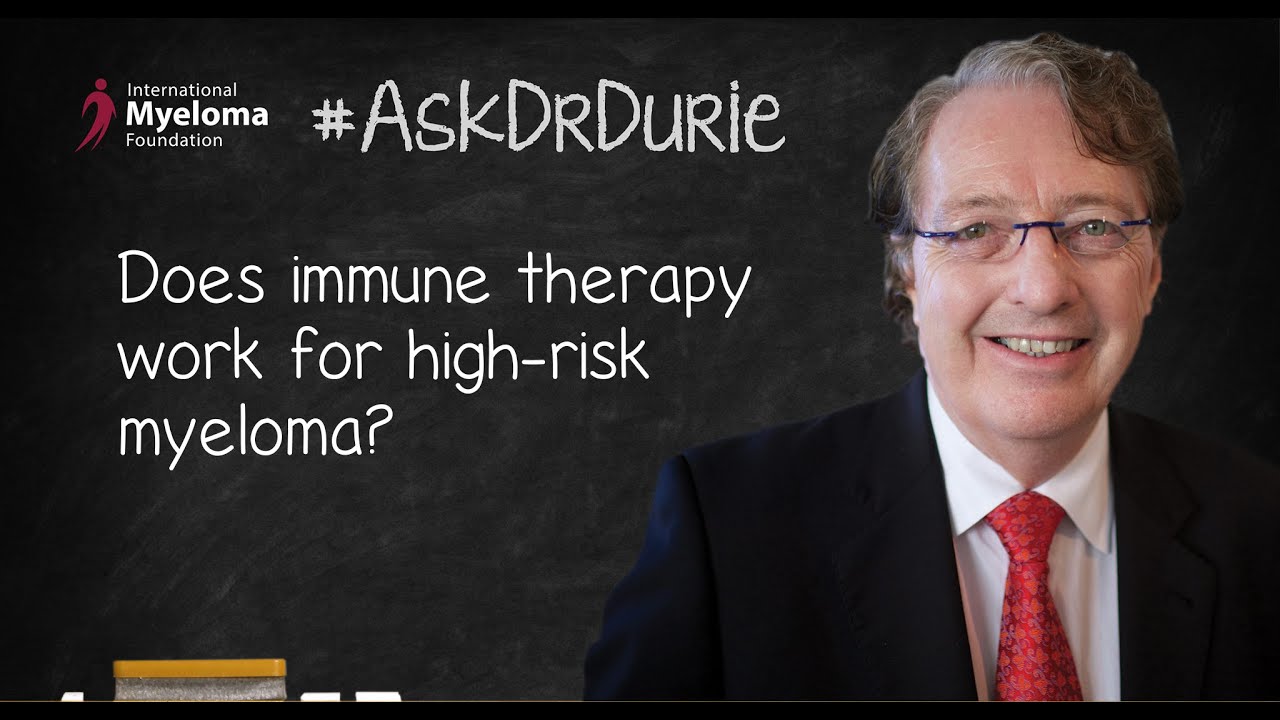 Does immune therapy work for high-risk myeloma?
In this week's video, Dr. Brian G.M. Durie discusses how immune therapies work in the treatment of myeloma.

The BOTTOM LINE: 

Best bets to fight high-risk myeloma are therapies that replace, rather than manipulate, the immune system. 
Previous Post
How common are low platelet counts after autologous stem cell transplant?
Next Post
Do all myeloma patients become high-risk at some point?