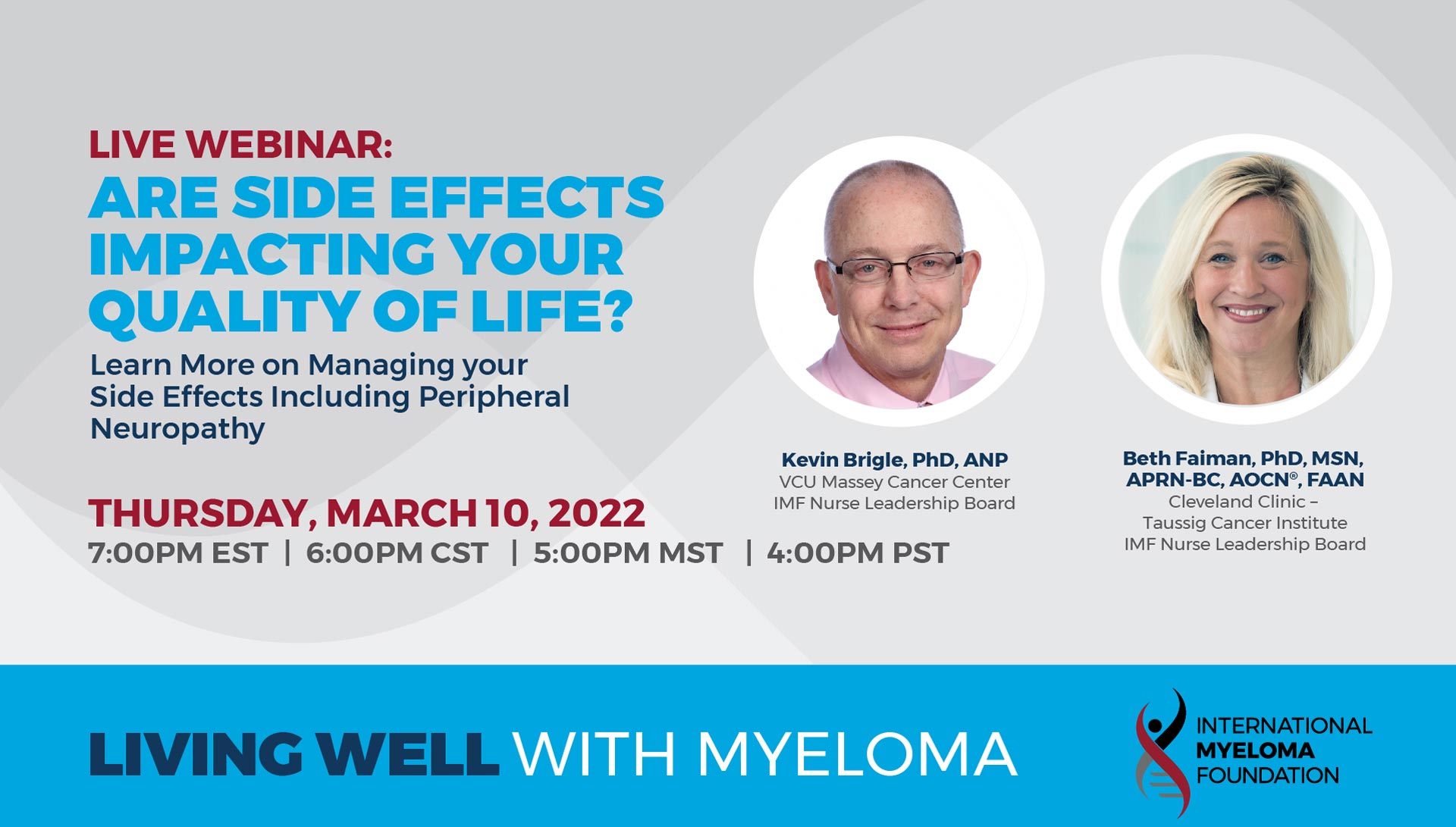 Are Side Effects Impacting Your Quality of Life?
Speakers
Kevin Brigle, PhD, ANP (VCU Massey Cancer Center, IMF Nurse Leadership Board)
Beth Faiman, PhD, MSN, APRN-BC, AOCN®, FAAN (Cleveland Clinic – Taussig Cancer Institute, IMF Nurse Leadership Board)
What to Expect 
The webinar opens with Kevin Brigle discussing the Scope of the Problem: Definition of Side Effects and Impact on Current, Future Treatment. ​He will define and outline some common side effects and their impact on current and future myeloma treatments.
In the segment, What Are Some of the Newer Drugs and Their Side Effects?, Beth Faiman reviews recently approved treatments - indications, combinations, and methods of administration (oral, IV, or cellular therapy).
Next, Beth Faiman and Kevin Brigle elaborates on ways that myeloma patients can discuss side effects with their own healthcare teams in How Should You Communicate Side Effects to Your Health Care Team?
You will not want to miss this lively webinar!
---
Webinar Sponsors:
The IMF thanks the following event sponsors for their generous support:
Bristol Myers Squibb, Janssen, and Takeda Oncology
Previous Post
Can the new COVID-19 treatment Evusheld benefit myeloma patients?
Next Post
Will the COVID-19 pandemic ever end?