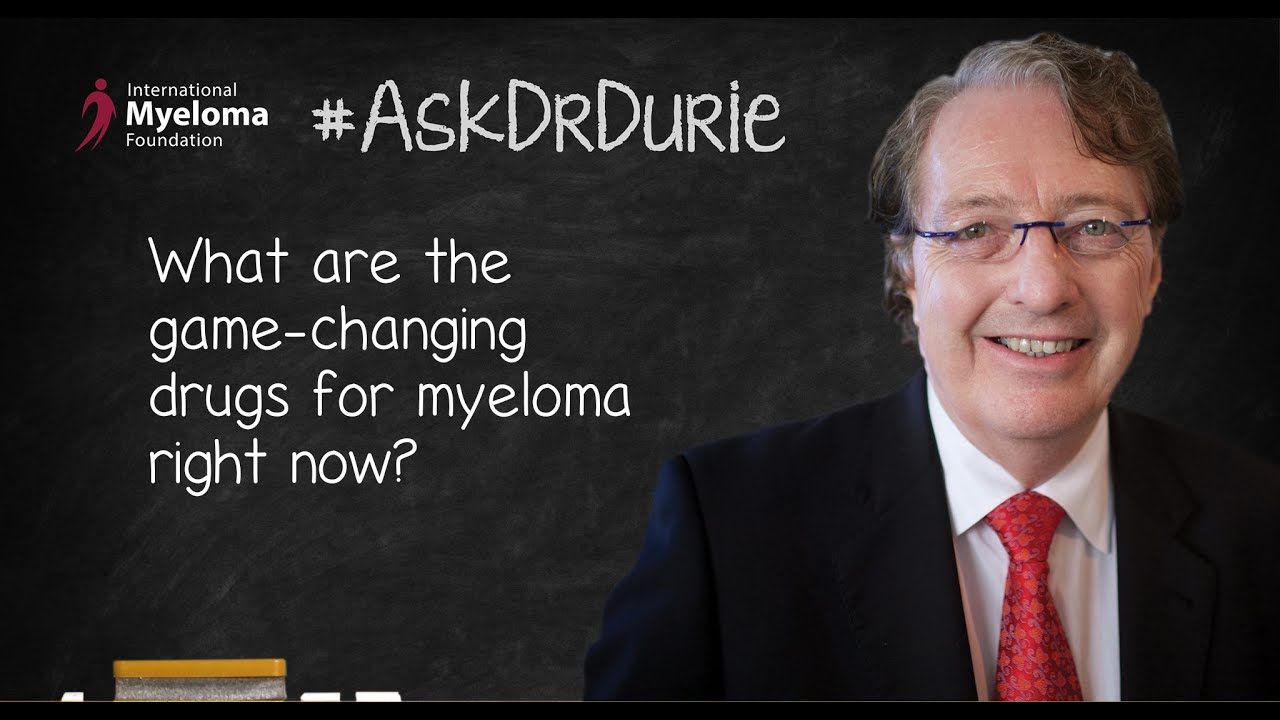 What are the game-changing drugs for myeloma right now?
In this video, Dr. Brian G.M. Durie sheds light on two or three new agents that may be effective to optimally treat myeloma.
BOTTOM LINE:
Many new therapies could be game-changers, but it will take time to know which work best.
Previous Post
What is the value of ASCT if my myeloma protein level is already zero?
Next Post
7th Annual International Myeloma Working Group (IMWG) Summit a big success