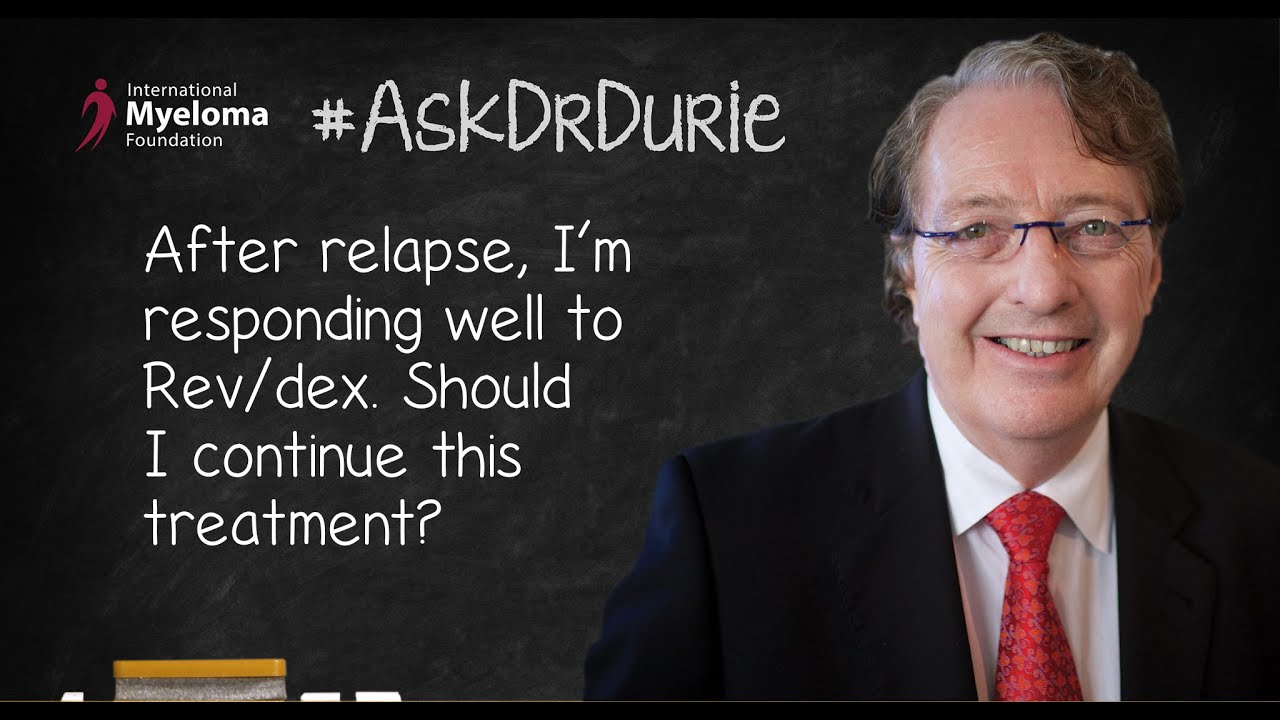 After relapse, I'm responding well to Rev/dex. Should I continue this treatment?
In this week's video, Dr. Brian Durie addresses if patients should continue certain treatments.
BOTTOM LINE:
When the disease is controlled, ongoing maintenance is still a good choice. 
IMF Chairman and Co-Founder Brian G.M. Durie, MD welcomes your questions about the latest myeloma treatments, research, controversies and quality of life issues. If you have a question you think might be of interest to the myeloma community, please send to askdrdurie@myeloma.org!

For questions of a specific personal nature, please call the IMF InfoLine coordinators at 800.452.2873 or email them at infoline@myeloma.org. 
Previous Post
Do all myeloma patients become high-risk at some point?