As we celebrate the nation's birthday this week, it seems that almost everyone is concerned about challenges that lie ahead, be they personal or on a large scale. Stepping outside, I worry about the increasingly high temperatures in the U.S., as well as in Europe, Latin America, and Asia, where the IMF has recently participated in myeloma meetings. These areas, too, are experiencing some of the hottest days or months on record.
While opinions may differ over the causes of global warming, we can all agree our planet is growing increasingly hot. Some stunning and extremely sobering images illustrate the long-term rise in global temperatures, transitioning from blue to red, almost like a flag. These images were recently highlighted on an excellent blog curated by climate scientist Ed Hawkins of the National Centre for Atmospheric Science (NCAS) at the University of Reading, U.K. Included is one reflecting temperatures in the U.S.:
Annual temperatures for the contiguous USA from 1895-2017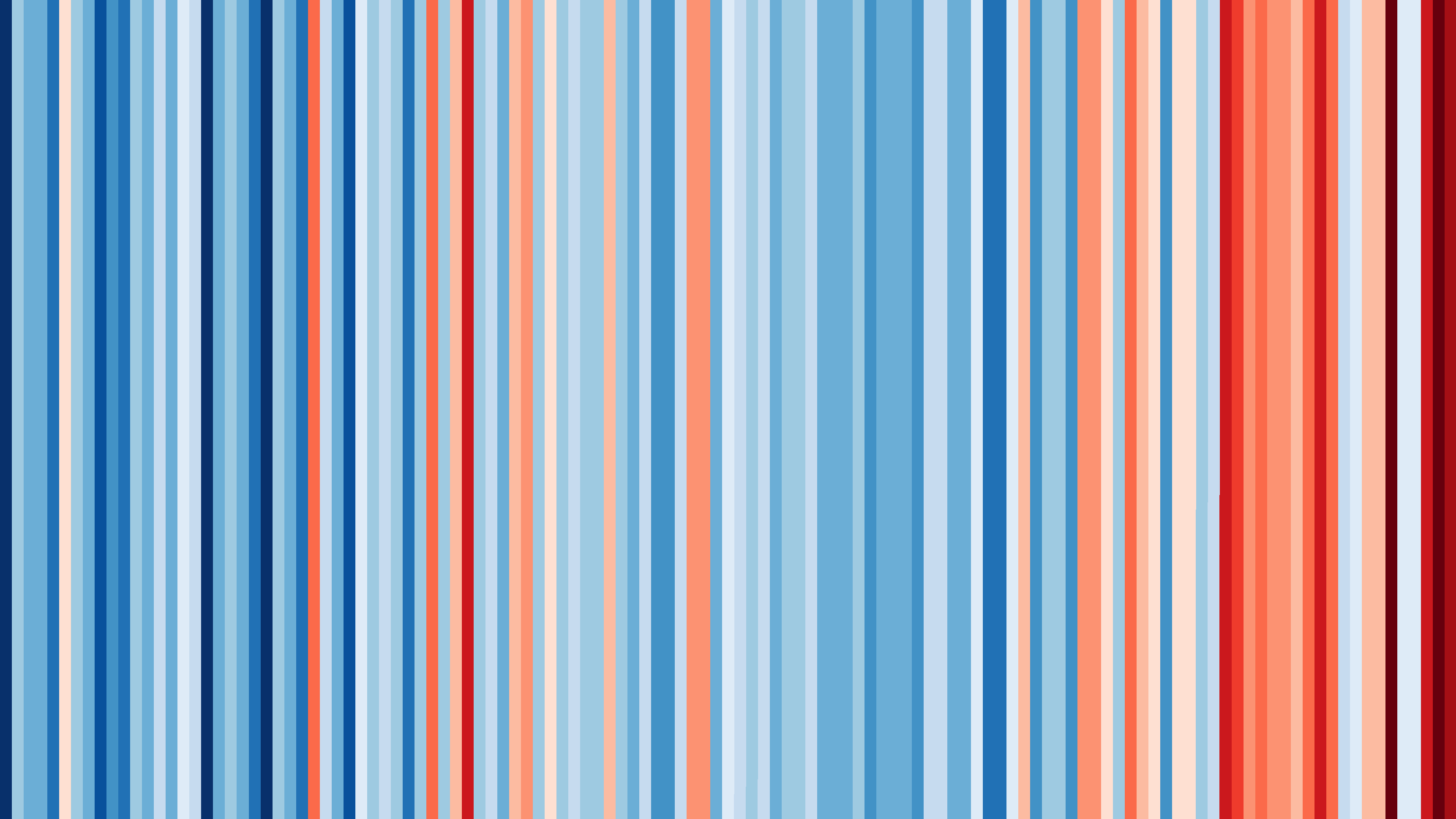 The color scale goes from 50.2°F (dark blue) to 55.0°F (dark red).
As I have discussed in the past, evidence of climate change is widespread ("Great Barrier Reef Imperiled as Heat Worsens Die-Offs, Experts Say" and "U.K. 'Heat Wave'? Irish 'Drought'? Unfamiliar Words for Unfamiliar Times") and its impacts—on everything from agriculture to health—are enormous. So, this is not a time to sit on the sidelines. It is extremely encouraging that, as for myeloma patients, individuals can come together to make a difference in outcomes.
For example, at the Fourth Annual East-West Philanthropists Summit in Hawaii, top philanthropists discussed how to avert catastrophes through conservation and sustainability. U.S. and Chinese millionaires and billionaires are committing huge amounts of money to try to make a difference. Help can't come too soon for many around the world, including coffee growers, whose plight Time magazine recently described ("Your Morning Cup of Coffee Is in Danger. Can the Industry Adapt in Time?"). It is disturbing to note that 88 percent of coffee growing in Latin America may be unusable by 2050.
In the face of global environmental challenges, it is important for myeloma patients and caregivers to remain focused on achieving the best for 2018 by being proactive. Here are a few things to keep in mind:
Knowledge is power: Gather as much information as possible about testing and treatment options. There is tremendous hype about CAR T-cell therapy now. Is that an option to consider? What will be the role of CAR T-therapies in the future? (I will discuss these questions during an August 2nd teleconference examining myeloma research presented at the annual ASCO and IMWG Summit meetings.)
Can I access the drugs that I need? Discuss with your doctor and track the details of available clinical trials, as well as approved therapies. Myeloma trials are listed at Smart Patients and at clinicaltrials.gov.
Is support available? More than 150 myeloma-focused support groups are hosted across the U.S. These groups represent an invaluable resource to help patients achieve the best outcomes. To find the groups closest to you, click the Support Groups  tab at the top of the IMF website.
As we celebrate our nation's independence, let's also celebrate that despite the many challenges that surround us, myeloma therapies have improved dramatically. Achieving the best care can produce excellent outcomes in 2018 and beyond.
---
Dr. Brian G.M. Durie serves as Chairman of the International Myeloma Foundation and serves on its Scientific Advisory Board. Additionally, he is Chairman of the IMF's International Myeloma Working Group, a consortium of nearly 200 myeloma experts from around the world. Dr. Durie also leads the IMF's Black Swan Research Initiative®.