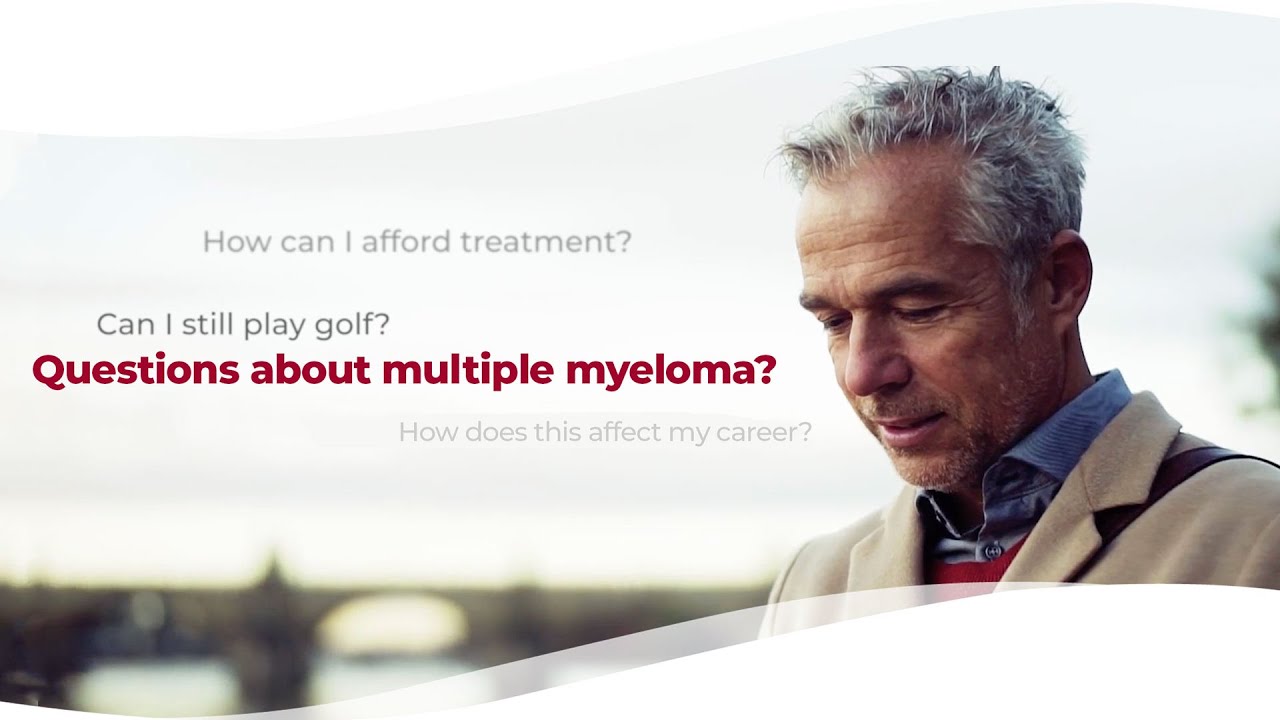 Questions About Multiple Myeloma?
Have Questions About Myeloma? The IMF InfoLine Team Has Answers.
Find out how we are here for you.
Someone who's been diagnosed with myeloma has a million questions. The IMF's InfoLine Team is here to answer your questions in a caring and compassionate manner. Learn more about how the IMF's team of InfoLine Coordinators can help you by watching this video.
Call 800-452 CURE (2873) or email [email protected] and get connected with an InfoLine Coordinator today.
Transcript
Someone who's just been diagnosed with myeloma has a million questions. Patients will call with questions about the particular drug that they've been put on or a side effect that they're experiencing.
We get calls from patients who are living with the disease 25 years out, 15 years out, 10 years out, 32 years out. When you hear from patients who are living a long life and a decent quality of life with myeloma, it's hugely rewarding. You know things are working. You know they're getting good treatment from their doctors, the meds they're on are working.
The advances that have been made in the care and the treatment and the understanding of the disease in recent years, the advances have been so tremendous that it's now so much more like managing a chronic disease and it's wonderful if we can help connect people to different solutions and find ways to make things easier.
It's really important to get good information, get current information. We have contacts all over the world: Europe, the Middle East, India, Asia, Australia, and Latin America. We're here to help to answer your questions, to get you connected to a support group and other patients, to get you a referral to some of the top myeloma specialists in the world or we're here to just lend an ear. So, give us a call.
Previous Post
Which Covid-19 booster is best for myeloma patients?