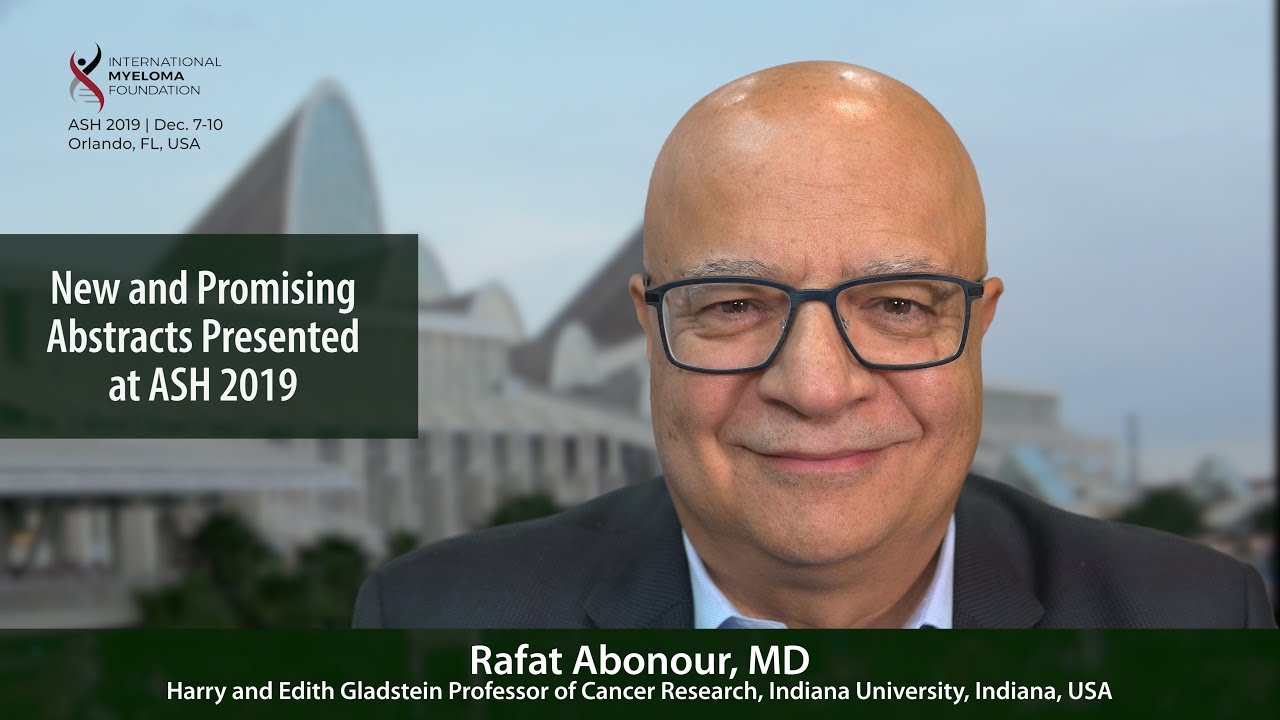 New and Promising Clinical Trials Presented at ASH 2019
In this video, Dr. Rafat Abonour (Indiana University, Indiana) talks about new and promising multiple myeloma clinical trials presented at ASH 2019.
---
ABOUT RAFAT ABONOUR, MD
Dr. Rafat Abonour holds the title of Professor of Medicine; Professor of Pathology & Laboratory Medicine; Medical Director, Bone Marrow Transplant Program; and Medical Director, Stem Cell Laboratory at the Simon Cancer Center at Indiana University in Indianapolis. His work has been published in the medical journal Nature and New England Journal of Medicine, among others. He focuses on changing research using immunomodulatory drugs (IMiDs) and proteasome inhibitors for the treatment of multiple myeloma. He is active with the International Myeloma Foundation and the American Society of Hematology (ASH). View Dr. Rafat Abonour's full biography. Visit Dr. Rafat Abonour's full biography.
Previous Post
Diagnosis and Risk Stratification of Plasma Cell Disorders: To Treat or Not to Treat
Next Post
Top Multiple Myeloma Abstracts Presented at ASH 2019