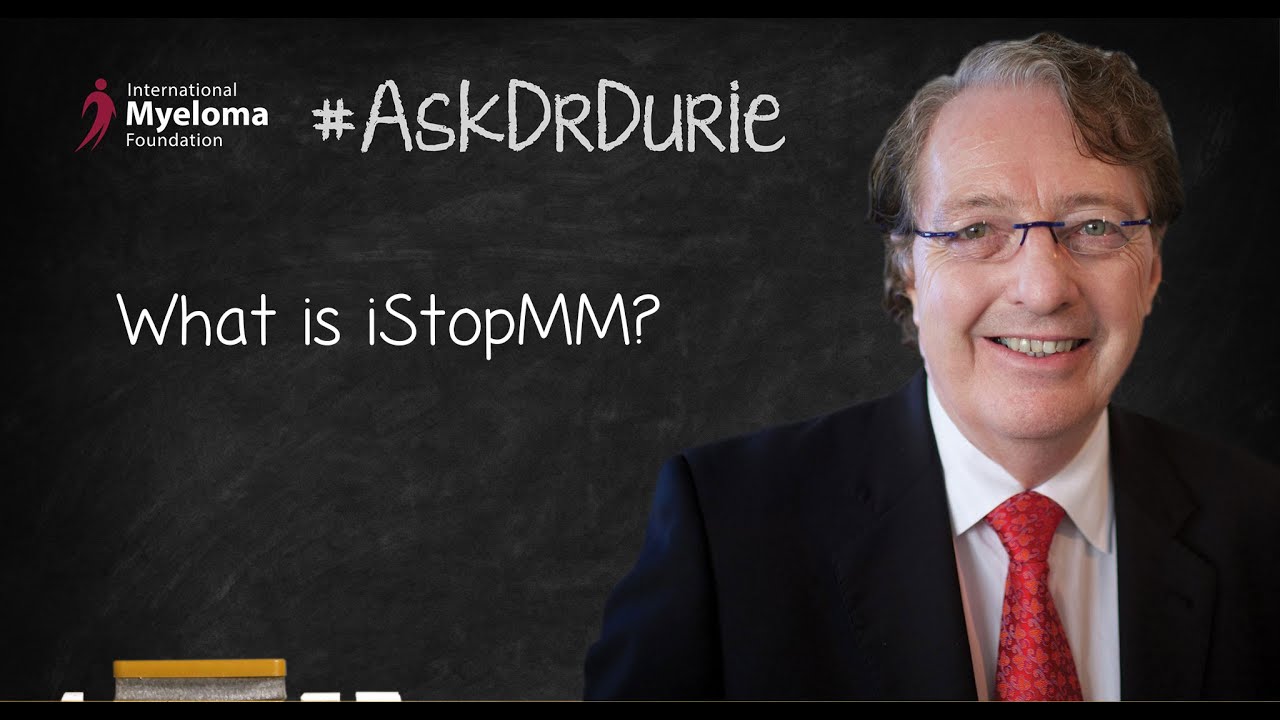 Post date
August 25, 2016
In this week's video, Dr. Brian Durie shares the objectives and process for the new iStopMM project.​

BOTTOM LINE:
Be patient when considering myeloma protein levels.
IMF Chairman and Co-Founder Brian G.M. Durie, MD welcomes your questions about the latest myeloma treatments, research, controversies and quality of life issues. If you have a question you think might be of interest to the myeloma community, please send to askdrdurie@myeloma.org!

For questions of a specific personal nature, please call the IMF InfoLine coordinators at 800.452.2873 or email them at infoline@myeloma.org.
Previous Post
Summer Updates: More about "dara" …and ideas about what may cause myeloma
Next Post
Four Important Ways Iceland's iStopMM Research Project Will Help Myeloma Patients Globally