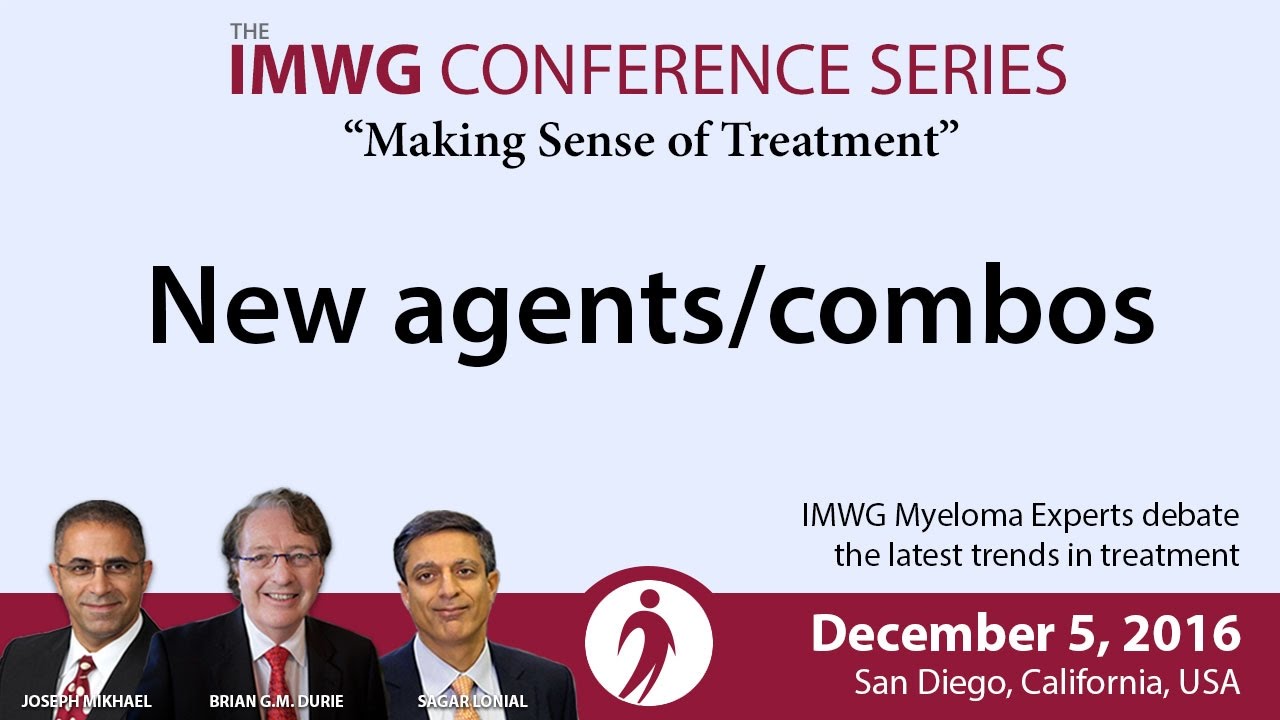 IMWG: New agents and combos
New drugs and therapies presented at ASH 2016.
Watch Drs. Brian G.M. Durie, Joseph Mikhael, and Sagar Lonial as they discuss the latest news and trends in the treatment of Multiple Myeloma at the 58th Annual ASH Meeting in San Diego, California.
ASH 2016
December 5, 2016
San Diego, CA
Next Post
Are tandem stem cell transplants necessary?