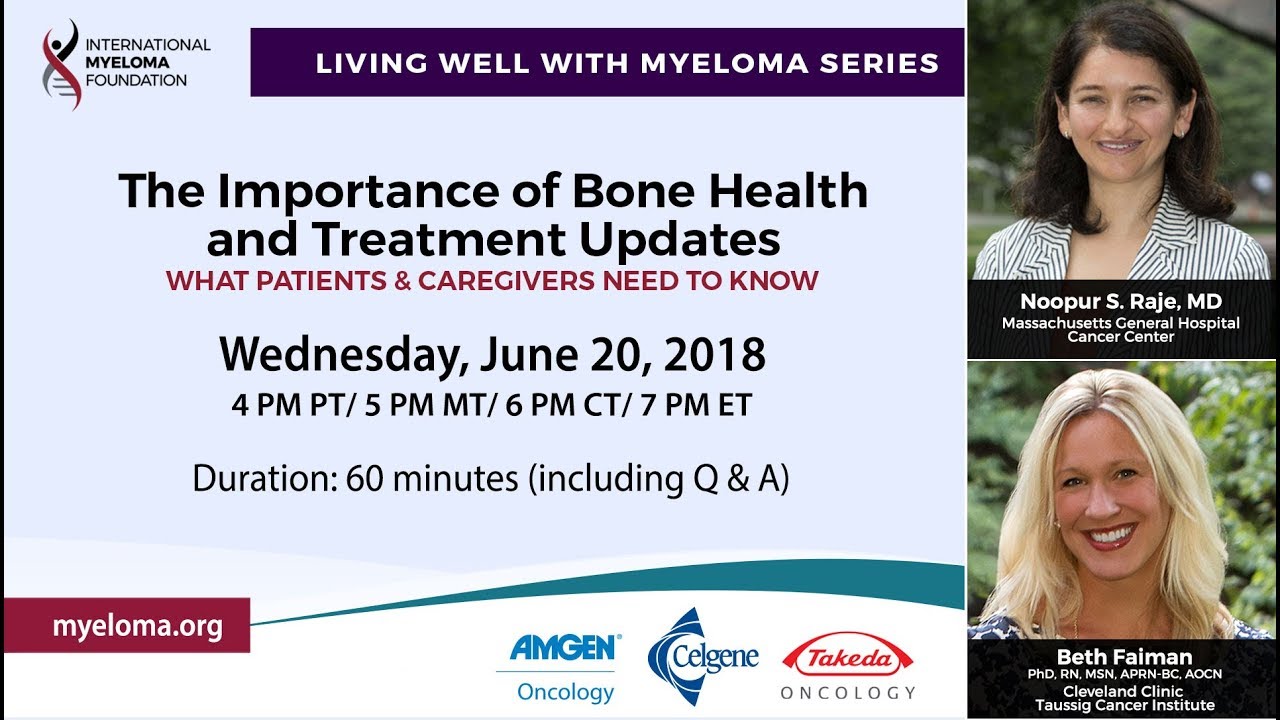 The Importance of Bone Health and Treatment Updates
click on the image above to watch the teleconference
​(to view the webinar in fullscreen, click on the bottom right square icon beside the YouTube logo)
In this video, Dr. Noopur S. Raje and Beth Faiman, PhD, RN, MSN, APRN-BC, AOCN discuss the importance of bone health and treatment health updates for myeloma patients.
---
Educational grant provided by: 
Amgen, Celgene,  and Takeda Oncology
Previous Post
How does a myeloma patient's lifestyle impact overall health?
Next Post
What are the immediate and long-term side effects of an autologous stem cell transplant (ASCT)?