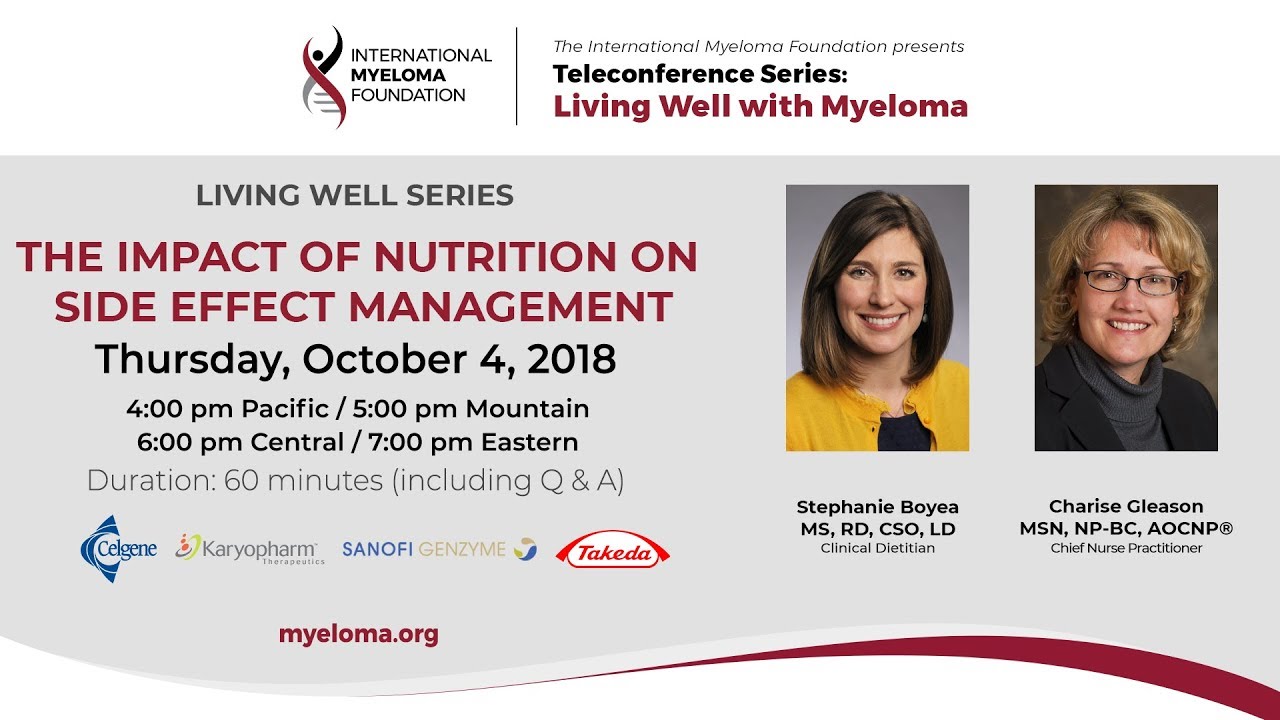 The Impact of Nutrition on Side Effect Management
click on the image above to watch the teleconference
(to view the teleconference in fullscreen, click on the bottom right square icon underneath the YouTube logo)
Did you know that what you eat can sometimes impact side effects experienced with myeloma and/or the various treatment regimens? Join our Living Well teleconference to hear from key experts who help myeloma patients, caregivers and families understand key principles of nutrition and the role it can have in your myeloma journey.
---
Educational grant  provided by:
Celgene, Karyopharm, Sanofi-Genzyme, Takeda Oncology
 
Next Post
How does the FDA approval of next-generation sequencing (NGS) to test for MRD in multiple myeloma affect patients?