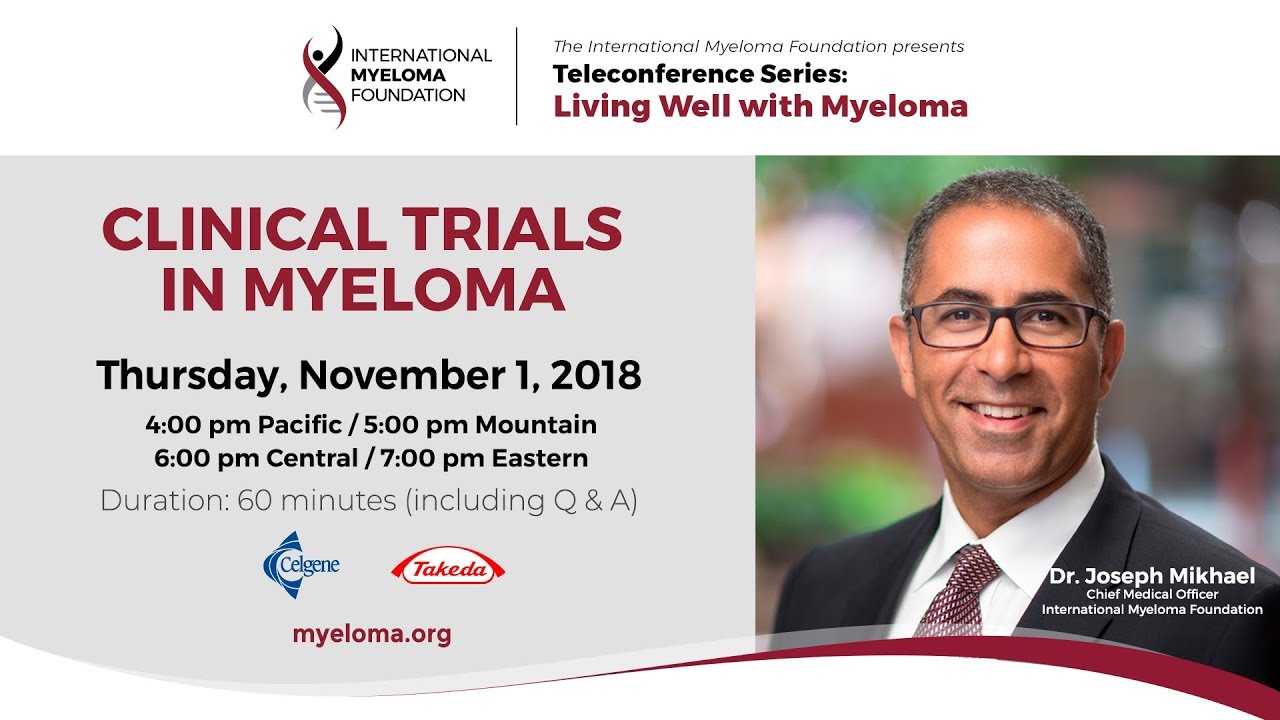 Clinical Trials in Myeloma
click on the image above to watch the teleconference
(to view the teleconference in fullscreen, click on the bottom right square icon underneath the YouTube logo)
This teleconference will provide an overview of clinical trials and their importance in medicine. Issues addressed will include types of trials (phase 1, 2, 3…), how to interpret results of trials, the process of consent, and why patients may want to enroll. It will also preview some important trials in multiple myeloma.
---
We thank our sponsors for supporting this educational program: 
Celgene, Sanofi-Genzyme, and Takeda Oncology
Next Post
How important is the FDA approval of once-weekly dosage of Kyprolis (carfilzomib) for multiple myeloma patients?