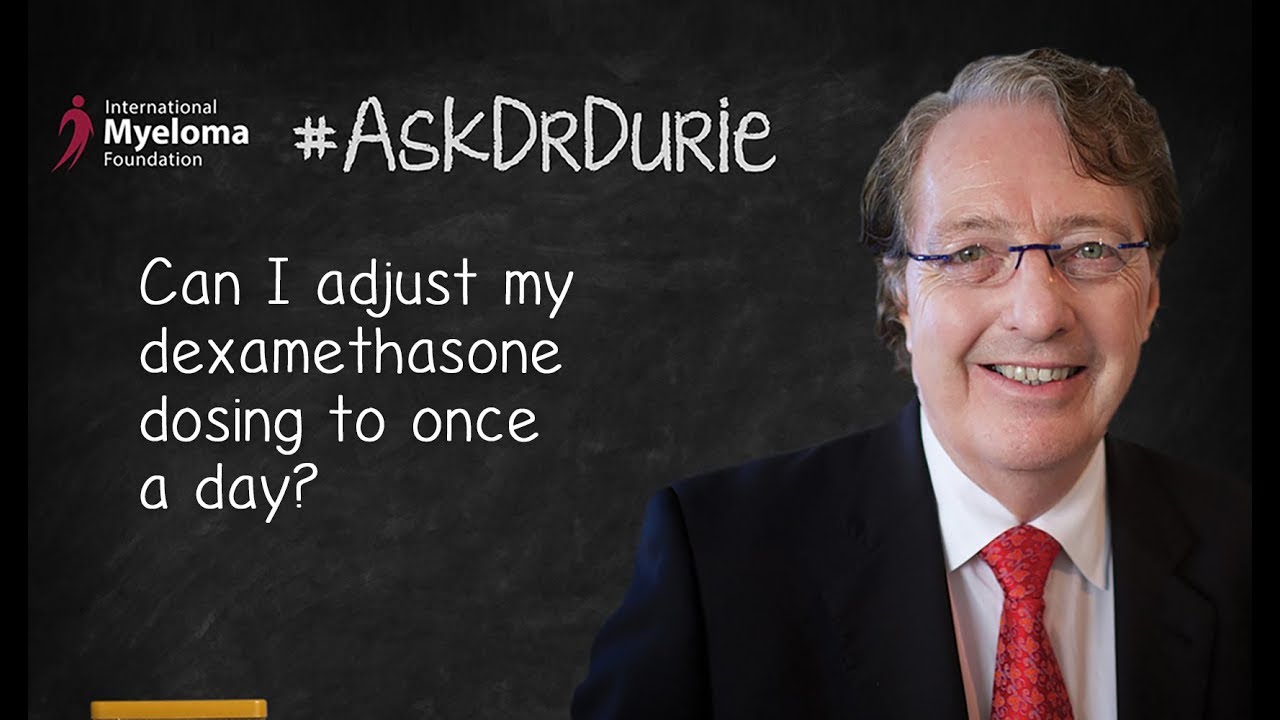 Can I adjust my dexamethasone dosing to once a day?
Post date
September 14, 2017
In this week's video, Dr. Brian GM Durie explains that even if dex gives you a boost, you should not take it daily. 
BOTTOM LINE:
Ongoing daily use of dex is not recommended, and even weekly dosing has its risks.
IMF Chairman and Co-Founder Brian G.M. Durie, MD welcomes your questions about the latest myeloma treatments, research, controversies and quality of life issues. If you have a question you think might be of interest to the myeloma community, please send to askdrdurie@myeloma.org!

For questions of a specific personal nature, please call the IMF InfoLine coordinators at 800.452.2873 or email them at infoline@myeloma.org. 
Previous Post
Can Darzalex (daratumumab) therapy interfere with response assessment?
Next Post
Complementary and Alternative Medicine