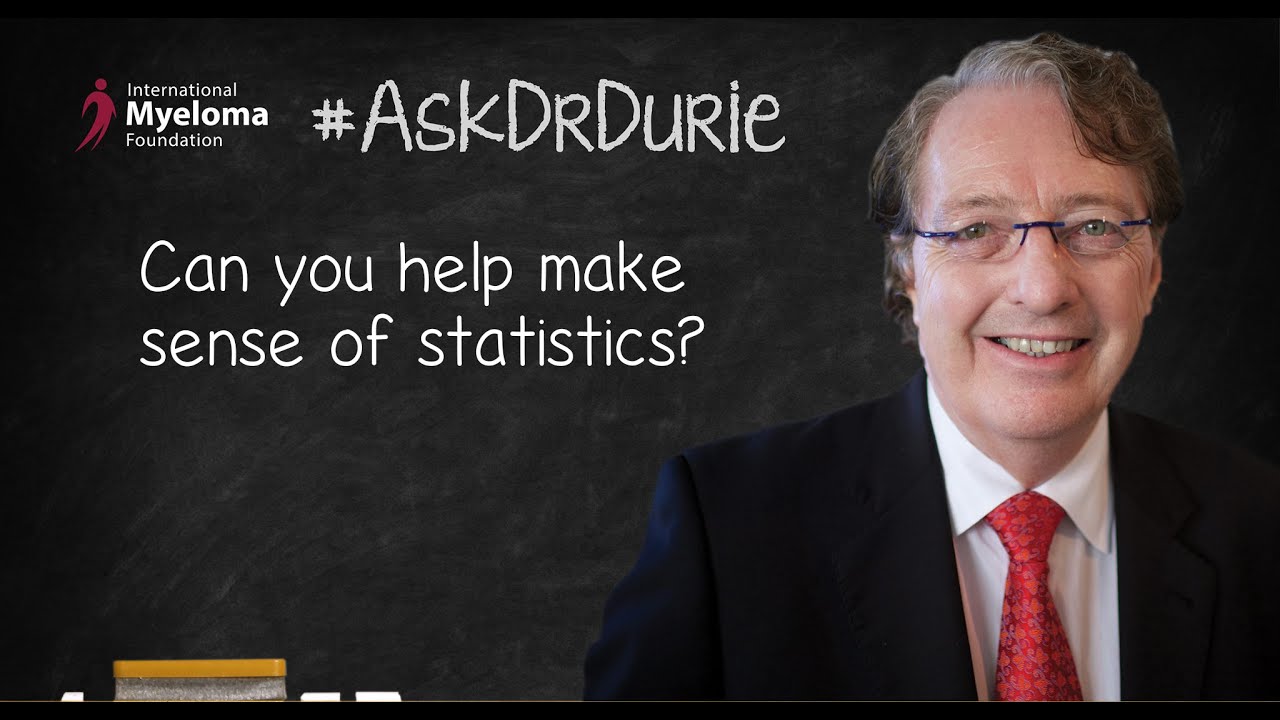 #AskDrDurie: Can you help make sense of statistics?
Post date
November 18, 2015
In this week's video, Dr. Brian G.M. Durie helps make sense of the numbers and statistics in relation with your myeloma diagnosis and treatment.

Bottom Line:

The IMF will be a resource to help educate patients about statistics
Previous Post
#AskDrDurie: What does it mean to be MRD-negative if you have high-risk 17p- myeloma?
Next Post
Myeloma Forecast for 2016: What's exciting, what's real…and who do you trust?