1. Go to your Facebook profile and Click "Update" on your profile photo.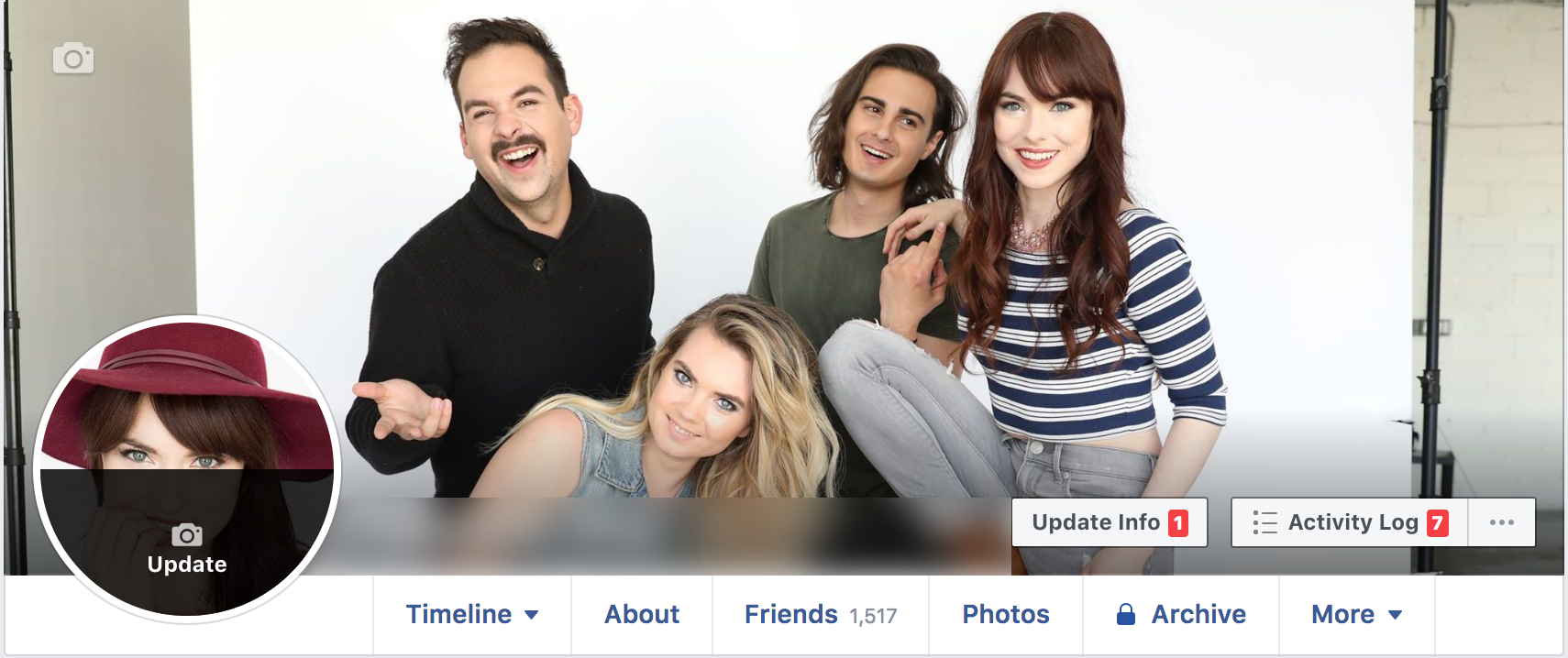 2.
To create a frame, click "Add Frame."

3. Search, "Myeloma Warrior."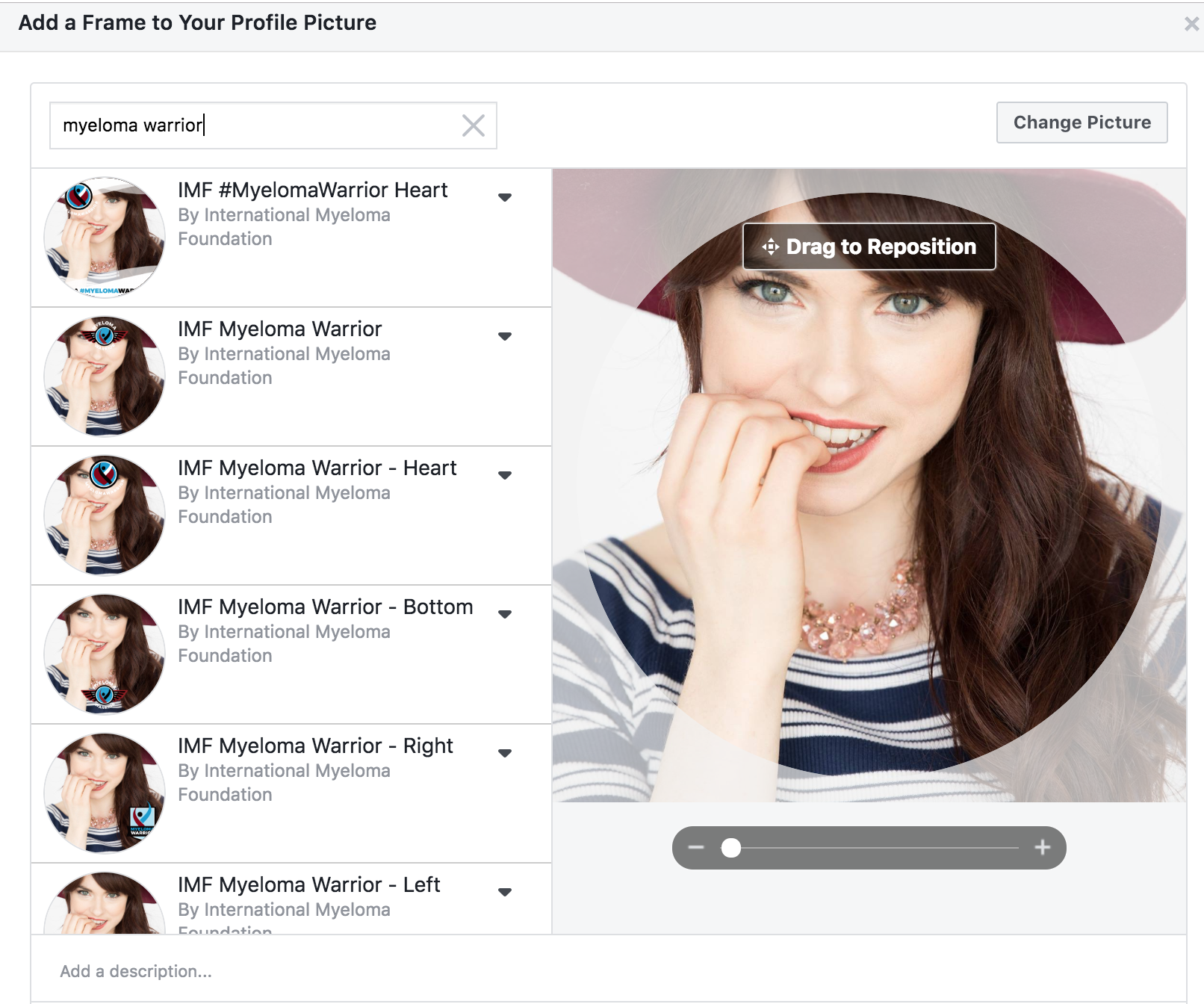 4. Reposition your profile picture until you are happy with how it looks within the frame.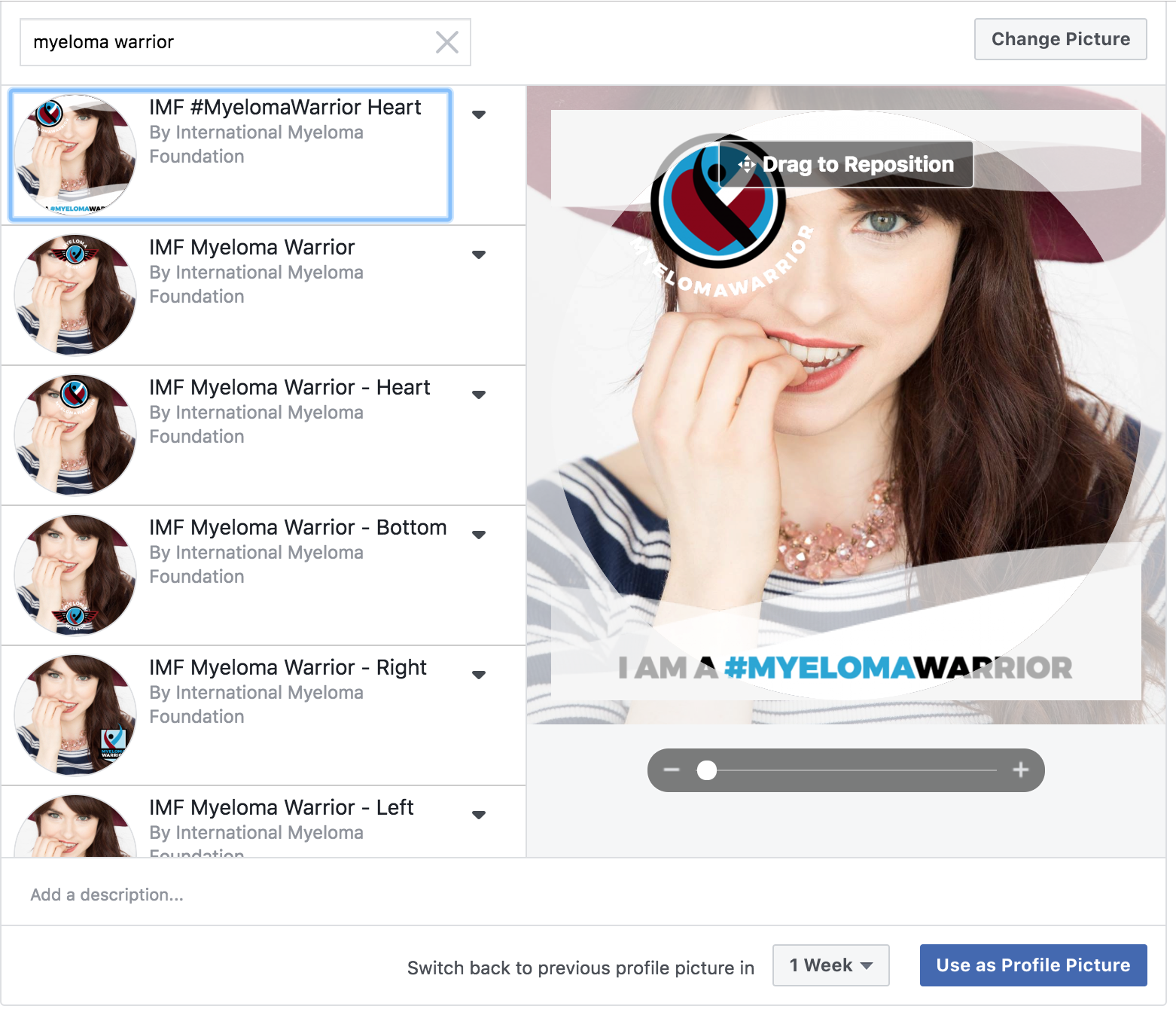 5. Select how long you would like it to last on your profile photo. Click "Use as Profile Picture."