For more information, please contact
Cindy Ralston 913-268-7422
Wendy Thomas 816-304-0476
Group Email: [email protected]
Meeting time
3rd Thursday of each month from 7:00 - 8:30 PM
Meeting Location
435 Shawnee Mission Parkway Fairway, KS 66205
Upcoming events
IMF Events
IMWG Conference Series 2023: Making Sense of Treatment
December 14, 2023 11:00 am PST
LIVE from #ASH23! IMF Chief Medical Officer Dr. Joseph Mikhael and the #IMFASH23 Leaders
December 11, 2023 7:00 pm PT
Top Myeloma Research at ASH 2023 from a Patient Perspective
January 4, 2024 12:00 pm PST
Support Group Events
What Is Multiple Myeloma?
Multiple myeloma is a cancer of the bone marrow plasma cells. It is synonymous with "myeloma" and "plasma cell myeloma." Plasma cells make antibodies against infectious agents such as viruses and bacteria. A cancerous or malignant plasma cell is called a myeloma cell. Myeloma is called "multiple" because there are frequently multiple patches or areas in bone marrow where it grows.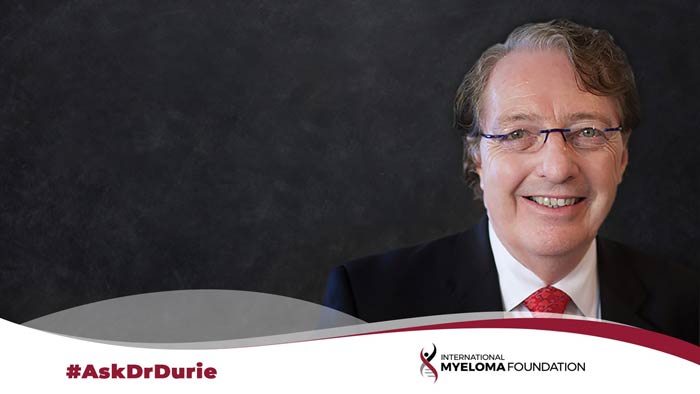 deep-ocean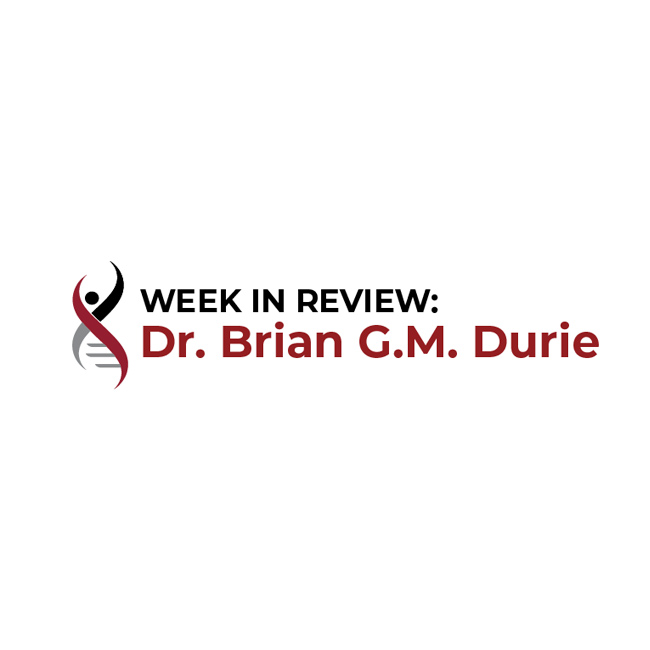 Week in Review by Dr. Brian G.M. Durie
deep-ocean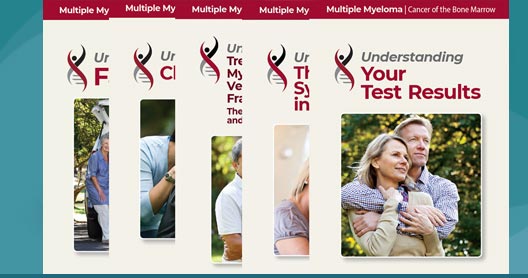 deep-ocean
About Us
"Whether we are newly diagnosed or long-term survivors,
it is good to know that we are not alone on our journey."
It has been said by medical professionals who have studied the issues that cancer patients who participate in support groups lead happier lives, experience less stress and depression, and make better treatment decisions.
Since 1996 the Kansas City Multiple Myeloma Family Support Group has been serving area patients and their caretakers by offering education, support and comfort in knowing they are not alone in dealing with Myeloma. Started by two women, Ann Hovey and Cindy Ralston felt the need to connect with other myeloma patients.
In 1995 Ann was undergoing treatment for Multiple Myeloma at the Myeloma Institute in Little Rock, Arkansas. She found great comfort and support from attending the weekly support group sessions which were offered.
The familiar faces with their similar stores assured her that many others shared her fears, discomfort, and feelings of isolation. Of course, the most inspiring stories which offered her encouragement and hope were those from long-term survivors of 10 years. This was back in 1995-1996 when a cure or remission for Myeloma patients was hardly ever discussed. Attendees were there for ongoing treatment and others for their annual checkup. Their comments provided great insight and a glimmer of hope.
After her recovery from her bone marrow transplants, Ann talked to people at the International Myeloma Foundation (IMF) and the Leukemia & Lymphoma Society (LLS) asking them to compile a list of patients in the Kansas City area who might be interested in establishing a support group. (This was prior to HIPPA)
At the same time, Cindy Ralston who was involved with the Bloch Cancer Support Center, and also a Myeloma patient, attended an IMF Patient and Family Seminar in Atlanta, where she first met other Myeloma patients. Through this experience Cindy began speaking to the Bloch Center and the Leukemia & Lymphoma Society suggesting that they partner to establish a Myeloma Support Group. It was suggested that she attend a support group for Leukemia patients as a means to fulfill her need for local support. Much to her surprise, many of the people attending the meeting were Myeloma patients. This fact reinforced the need for an area group dedicated for just Myeloma patients.
After the Leukemia & Lymphoma Society Support Group meeting where Ann and Cindy first met, they joined forces to establish the Kansas City Multiple Myeloma Support Group, which initially met at the Bloch Cancer Support Center. Since 1997, the group has offered education, support, encouragement and friendship to many area myeloma patients and their caregivers.
Our Group is Proudly Affiliated with the International Myeloma Foundation www.myeloma.org
This website is for both the East Kansas and Kansas City, MO Support Groups.