Upcoming events
IMF Events
IMWG Conference Series 2023: Making Sense of Treatment
December 14, 2023 11:00 am PST
LIVE from #ASH23! IMF Chief Medical Officer Dr. Joseph Mikhael and the #IMFASH23 Leaders
December 11, 2023 7:00 pm PT
Top Myeloma Research at ASH 2023 from a Patient Perspective
January 4, 2024 12:00 pm PST
Support Group Events
What Is Multiple Myeloma?
Multiple myeloma is a cancer of the bone marrow plasma cells. It is synonymous with "myeloma" and "plasma cell myeloma." Plasma cells make antibodies against infectious agents such as viruses and bacteria. A cancerous or malignant plasma cell is called a myeloma cell. Myeloma is called "multiple" because there are frequently multiple patches or areas in bone marrow where it grows.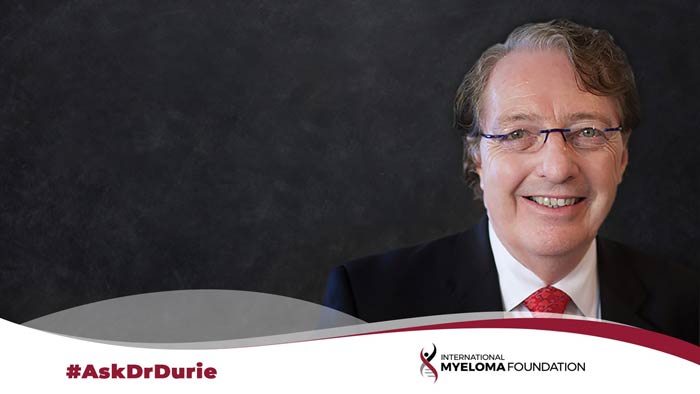 deep-ocean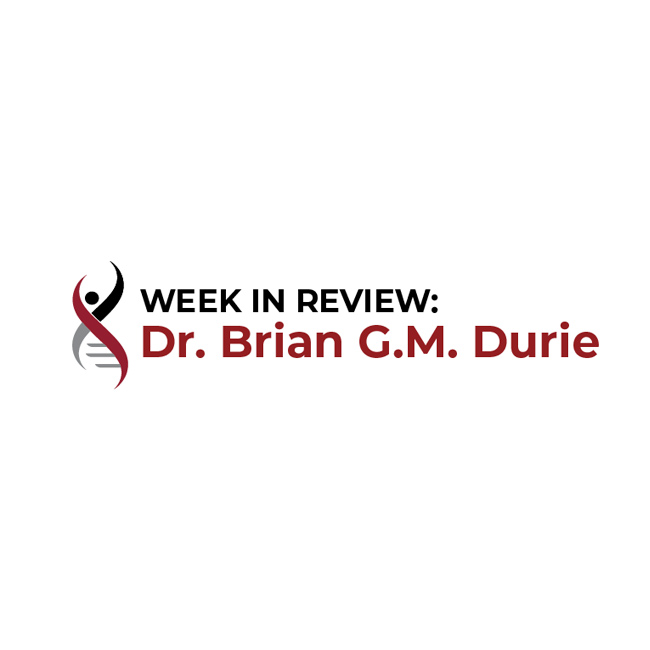 Week in Review by Dr. Brian G.M. Durie
deep-ocean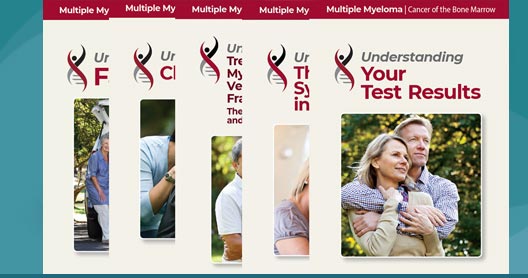 deep-ocean
Kathy Cartwright's Story
I was diagnosed with Multiple Myeloma (MM) in March of 2001 at the ripe old age of 39! The doctors were pretty sure I had the disease at age 38! I was sick all the time from the kids I taught at school or from my own kids. I ended up in the Emergency Room three times due to fevers & ear infections, with the final time having adverse reactions to all the medications the doctors had prescribed for me ranging from chest infection, ear infection, and so on! During the final visit, the doctor ran multiple blood tests. After a couple of weeks, just when I started to feel better, the hospital Lab contacted my doctor's Physician's Assistant (PA) about my test results. As I understand it, a lab tech came across my MM on accident! They were not looking for MM as I did not fit the profile! Now my PA wanted blood drawn again to make sure there were no mistakes. He did it right in his office and when reanalyzed, he then told me I had a blood disorder, Monoclonal Gammopathy and sent me to an Oncologist who, in turn, informed me I was there to be tested for Bone Marrow Cancer! I thought I was going to throw-up on him! But, within a few seconds, I reverted into my "Lets get this fixed" mode! I demanded ALL the tests be done within a couple of days, not a couple of weeks, because we were now on MY TIME! Within a week of seeing the Oncologist I had completed all four major lab tests, i. e., Blood, Urine, X-rays, and BM Biopsy, confirming I had Multiple Myeloma!!! Of course it was on a Friday evening! It's funny, but over the years, I've heard more stories of cancer patients being diagnosed on a Friday?? I guess that way we have time to think about it over the weekend!?? LOL
I remember the doctor telling me it was what "We Feared" and I asked what was that? He looked at me strangely and said that I had Multiple Myeloma! I asked if we could cut something off like a leg or arm or something and be done with the cancer. He kind of laughed and said "NO, it is throughout your bone marrow and blood, hence Multiple". I looked over at my husband and saw he was very upset, so I knew it was really serious! We asked what we should do next and where we should go. He said he could start me on chemo therapy and he could make an oncology appointment in Arkansas where he had heard of a doctor who thought he was a Myeloma specialist? We said we wanted an appointment as soon as possible, so his nurses did that while he warned us not to cancel the appointment! We knew we had to go home and think about my options but I hated leaving his office for fear the cancer would follow me out!!! I was handed an old booklet that basically said call hospice!! I could not find anything in the lobby to help me, only pamphlets on other cancers. So we headed home in a fog of despair. Once at home, I called the back of the booklet, it was the ACS, American Cancer Society. They gave me the phone number to the MMRF and I called immediately. When I spoke with them, they told me to get my foot out of the grave because there was help & hope!!! They told me about four specialists around the country and we phoned all four getting answering machines at the first three offices, but at the Mayo Clinic, a nurse answered the phone. I quickly told her my situation and that I wished to see a Dr. Phillip Greipp, a Mayo leading MM specialist. The nurse told me appointments were required and she would need to talk to the doctor. I hung up in tears as I felt like the cancer had control and time was of the essence. Without putting the phone down, it rang with my cousin on the other end. He called because he had heard the news, so I told him that I was trying to get in touch with a Dr. Phillip . . . . and my cousin said, "Phillip Greipp??? He's my cousin!!! So my cousin called his dad, who then called Dr. Greipp who in turn called us telling us what he needed and we were to make an appointment to see him the following week. We traveled to the Mayo Clinic, in Rochester, Minnesota, where I started my long MM journey of testing, retesting, evaluations, diagnosis, consultations, and treatments. With my limited options, we chose a Thalidomide / Dexamethasone clinical trial for a Stem Cell Transplant (SCT). I spent the first four months on Thal and Dex and had a complete response. Then we harvested my stem cells for a transplant. I had a very hard time harvesting, but did harvest 10 million cells. I chickened out on the SCT, so since I had a complete response to the Thal/Dex, we waited and watched my status carefully.
Due to the novelty of my cancer and my non-standard MM profile, my out-of-state treatment at the Mayo Clinic, along with my involvement with "Relay for Life", the LLS, and the ACS, the local newspaper wrote an article about myself, Multiple Myeloma, & the Mayo Clinic. They also included my phone number in the article!! A blessing in disguise, as other MM patients began to call me. Through our conversations, we became friends and formed our own little support group. Together, we tried other local cancer support groups, but none of them specifically dealt with MM, its issues, diversities, and treatments. Through our research, my husband Jeff and I heard of the International Myeloma Foundation (IMF) and decided to attend one of their Patient & Family Seminars being held in Chicago. So on our way to one of my appointments, at the Mayo Clinic, we attended the seminar and spent the weekend with Susie Novis, Dr. Durie, and the rest of the IMF staff, fellow patients and caregivers. At the end of the seminar, with Andy's help, the IMF staff encouraged us to start a support group in the St. Louis area. And in 2005, we did it, the Missouri / Illinois MM Support Group was founded!!!