For more information please contact
Susan Iwahashi 302-569-2775
E-mail: [email protected]
Meeting Time: 3rd Saturday of the month from 1:00 - 3:00 PM Eastern
Upcoming events
IMF Events
IMWG Conference Series 2023: Making Sense of Treatment
December 14, 2023 11:00 am PST
LIVE from #ASH23! IMF Chief Medical Officer Dr. Joseph Mikhael and the #IMFASH23 Leaders
December 11, 2023 7:00 pm PT
Top Myeloma Research at ASH 2023 from a Patient Perspective
January 4, 2024 12:00 pm PST
Support Group Events
What Is Multiple Myeloma?
Multiple myeloma is a cancer of the bone marrow plasma cells. It is synonymous with "myeloma" and "plasma cell myeloma." Plasma cells make antibodies against infectious agents such as viruses and bacteria. A cancerous or malignant plasma cell is called a myeloma cell. Myeloma is called "multiple" because there are frequently multiple patches or areas in bone marrow where it grows.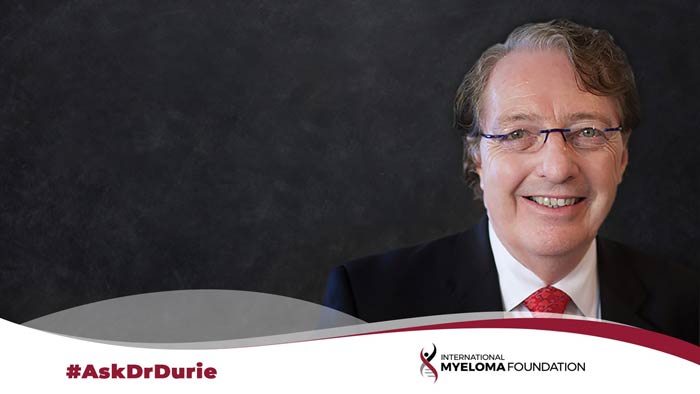 deep-ocean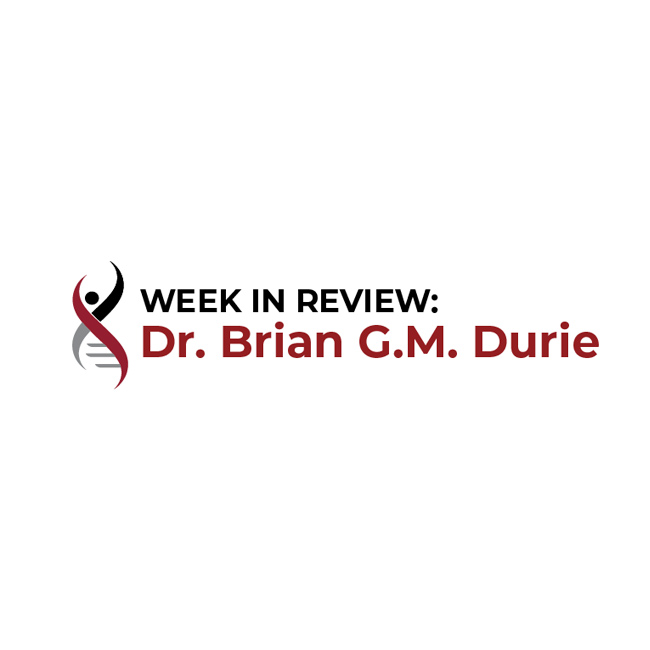 Week in Review by Dr. Brian G.M. Durie
deep-ocean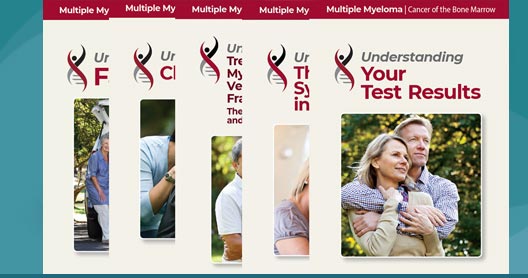 deep-ocean
About Us
The Delaware Multiple Myeloma Information and Networking Group met for the first time in January 2011 at Eden Hill Medical Center in Dover. It was established to raise awareness about multiple myeloma, a complex and often mis-diagnosed blood cancer that begins in the bone marrow and attacks and destroys bone.
The Delaware Myeloma Group, meets in two venues: Eden Hill Medical Center, Dover, and, as of 2016, also at Lavender Fields at Warington Manor, Milton, Delaware. We serve the Delaware Peninsula and shore communities.
Affiliated with the International Multiple Myeloma Foundation network of support groups, we provide a forum for members to share their personal experiences with myeloma and become in- formed about the latest Research and clinical trials.
Our Mission
To empower the myeloma community with information, education, support and hope
To educate about the dis- ease, side-effects, treatments, clinical trials, pain manage- ment and quality of life issues
To provide a forum for patients, caregivers, family and friends to share informa- tion and concerns about finances, insurance, work issues as well as medical resources.
To be a community of hope and support to each other.
To promote awareness and advocacy about multiple myeloma within the community at large.
Meetings
The group meets six times a year on Saturdays from 1:00 -- 3:00p.m. Dates for upcoming year published in the Fall.
Please contact us for our annual Calendar.
Programs include speakers from the myeloma medical community, oncology nurses, and physicians who support myeloma patients relative to possible side effects and integrative therapies.
Meetings are held at two locations:
Eden Hill Medical Center. Third Floor Conference Room, 200 Banning Street (off Rt.8), Dover, DE 19904
Lavender Fields at Warrington Manor, 18864 Cool Spring Road, Milton, DE 19962