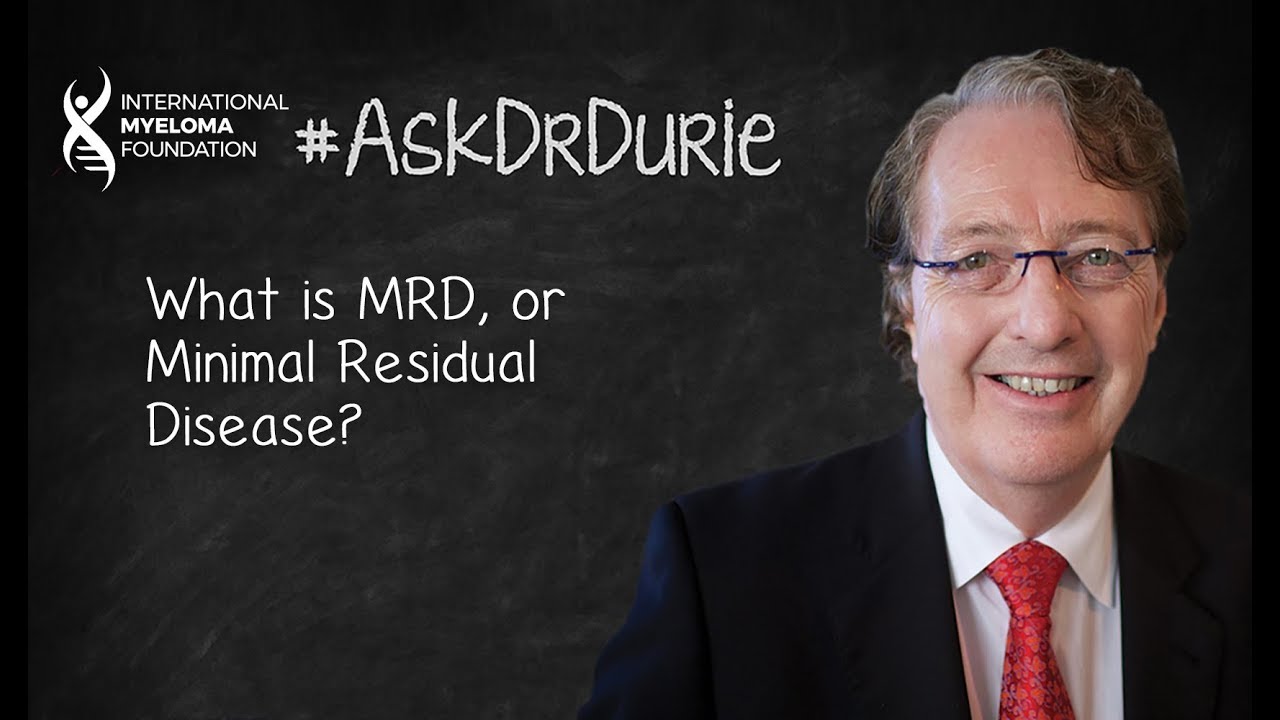 What is MRD, or Minimal Residual Disease?
Post date
January 25, 2018
In this week's video, Dr. Brian G.M. Durie defines minimal residual disease (MRD) and explains how MRD-testing can be used for ongoing monitoring.
BOTTOM LINE:
​As it may one day be a guide for assessing treatment outcomes, myeloma patients should familiarize themselves with MRD-testing.
IMF Chairman and Co-Founder Brian G.M. Durie, MD welcomes your questions about the latest myeloma treatments, research, controversies and quality of life issues. If you have a question you think might be of interest to the myeloma community, please send to askdrdurie@myeloma.org!

For questions of a specific personal nature, please call the IMF InfoLine coordinators at 800.452.2873 or email them at infoline@myeloma.org. 
Next Post
What are the prospects for early diagnosis, CRISPR gene-editing, and CAR T-cell therapies in myeloma?