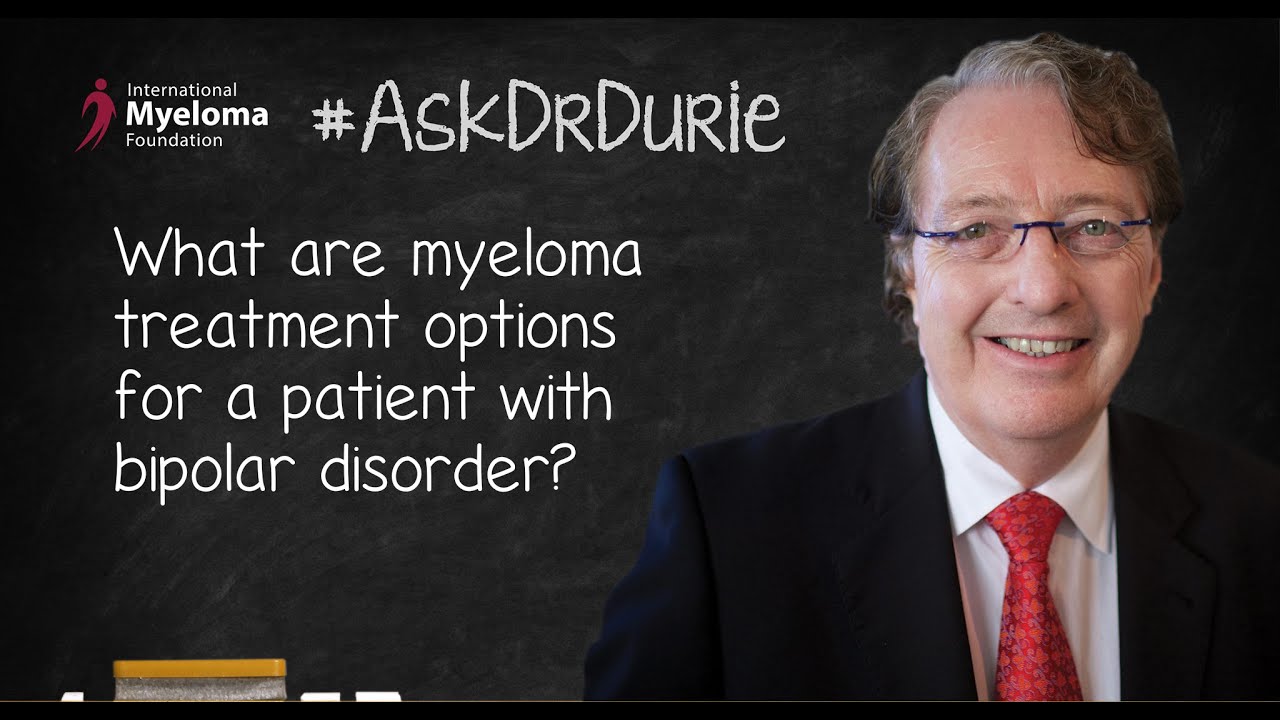 What are myeloma treatment options for a patient with bipolar disorder?
In this week's #AskDrDurie, IMF Chairman Dr. Brian Durie takes a question from a patient who has both myeloma and bipolar disorder. She wants to know what treatment options she has for myeloma, given that she is on medication to treat her bipolar disorder, as well. Dr. Durie offers his advice, but as always, discuss the specifics of your disease with your personal doctors.
Previous Post
Is it possible to boost the immune system for myeloma patients?