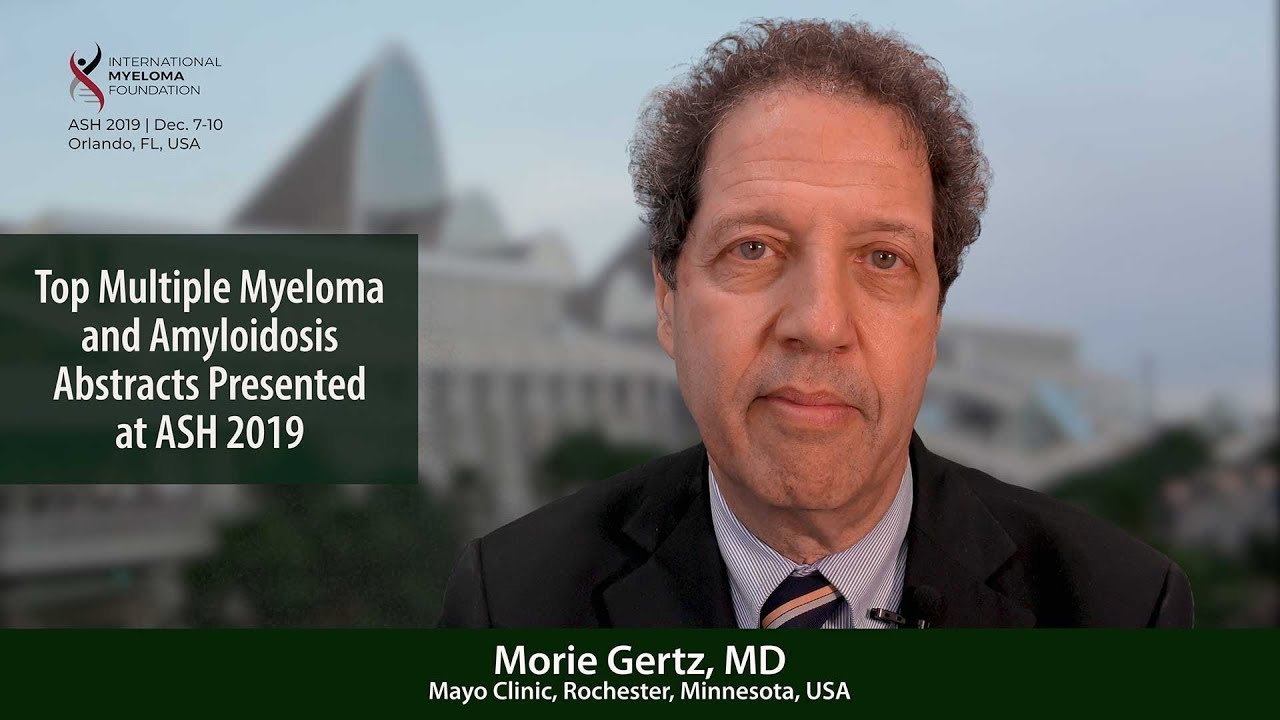 Top Multiple Myeloma and Amyloidosis Research Presented at ASH 2019
Dr. Morie Gertz, thirty-year myeloma researcher and Chair of the Department of Medicine at the Mayo Clinic-Rochester, comments on breakthrough presentations from the 61st Annual American Society of Hematology meeting.
 
---
ABOUT MORIE GERTZ, MD
MORIE GERTZ, MD Dr. Morie Gertz is a Hematologist/Oncologist and Chair of General Internal Medicine at the Mayo Clinic in Rochester, Minnesota. He treats both amyloidosis and multiple myeloma. Visit Dr. Morie Gertz's full biography.
Previous Post
Top Multiple Myeloma Abstracts Presented at ASH 2019
Next Post
IMWG Conference Series: ASH 2019 Orlando, FL