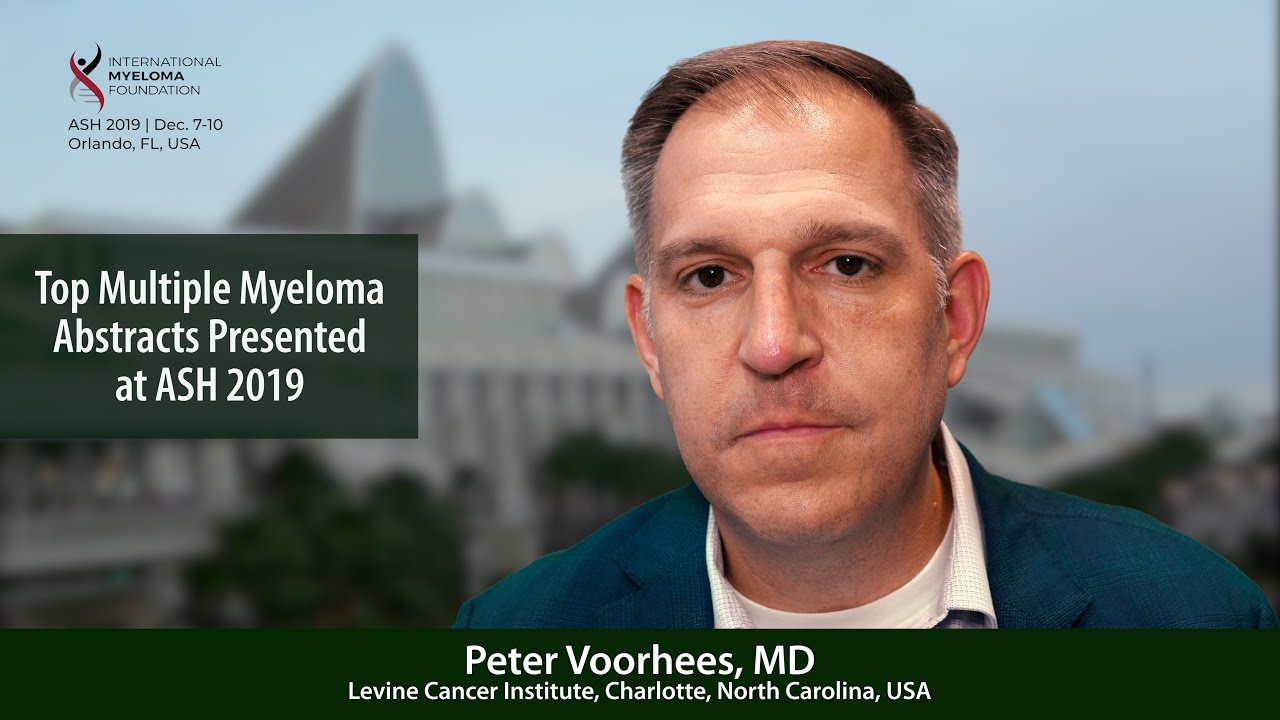 Top Multiple Myeloma Abstracts Presented at ASH 2019
Dr. Peter Voorhees presents an overview of the top multiple myeloma research presented at ASH 2019.
---
ABOUT PETER M. VOORHEES, MD
PETER M. VOORHEES, MD Dr. Peter Voorhees is a board certified Hematologist and the Director of Outreach for Hematologic Malignancies, Plasma Cells Disorder Program in the Department of Hematologic Oncology and Blood Disorders at Levine Cancer Institute, Charlotte, North Carolina. His research focuses on the development of novel therapeutic strategies for the treatment of multiple myeloma. Visit Dr. Peter Voorhees' full biography.
Previous Post
New and Promising Clinical Trials Presented at ASH 2019
Next Post
Top Multiple Myeloma and Amyloidosis Research Presented at ASH 2019