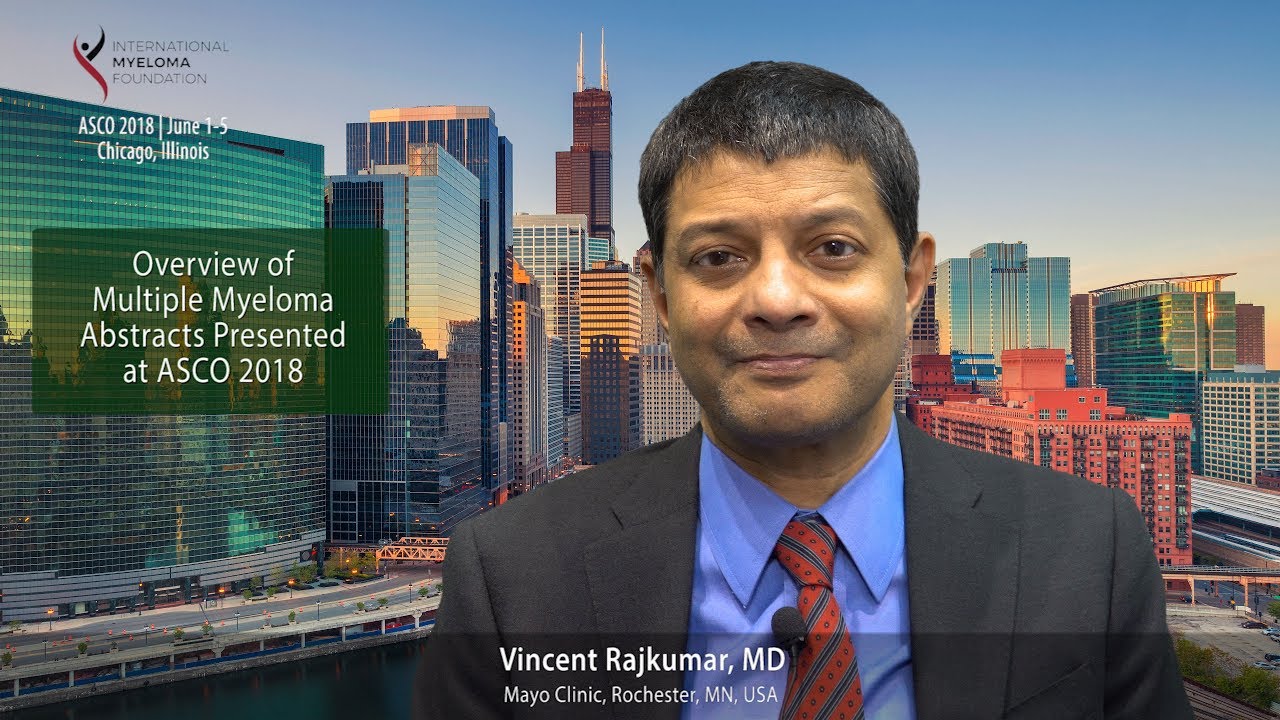 Top five promising multiple myeloma research studies presented at ASCO 2018
Dr. S. Vincent Rajkumar Discusses Top Myeloma Trials from ASCO 2018
Dr. S. Vincent Rajkumar (Mayo Clinic, Rochester, MN) discusses which five trials he found to be most significant at ASCO 2018:
---
ABOUT S. VINCENT RAJKUMAR, MD
S. Vincent Rajkumar, M.D., is a Faculty hematologist/oncologist at the Mayo Clinic in Rochester, MN. He conducts research in multiple myeloma and related disorders. He has served as the principal investigator for pivotal clinical trials for the treatment of myeloma. Visit Dr. Rajkumar's full biography.
Previous Post
Overview of Multiple Myeloma Clinical Trials Presented at ASCO 2018
Next Post
How can myeloma patients protect themselves from infections?