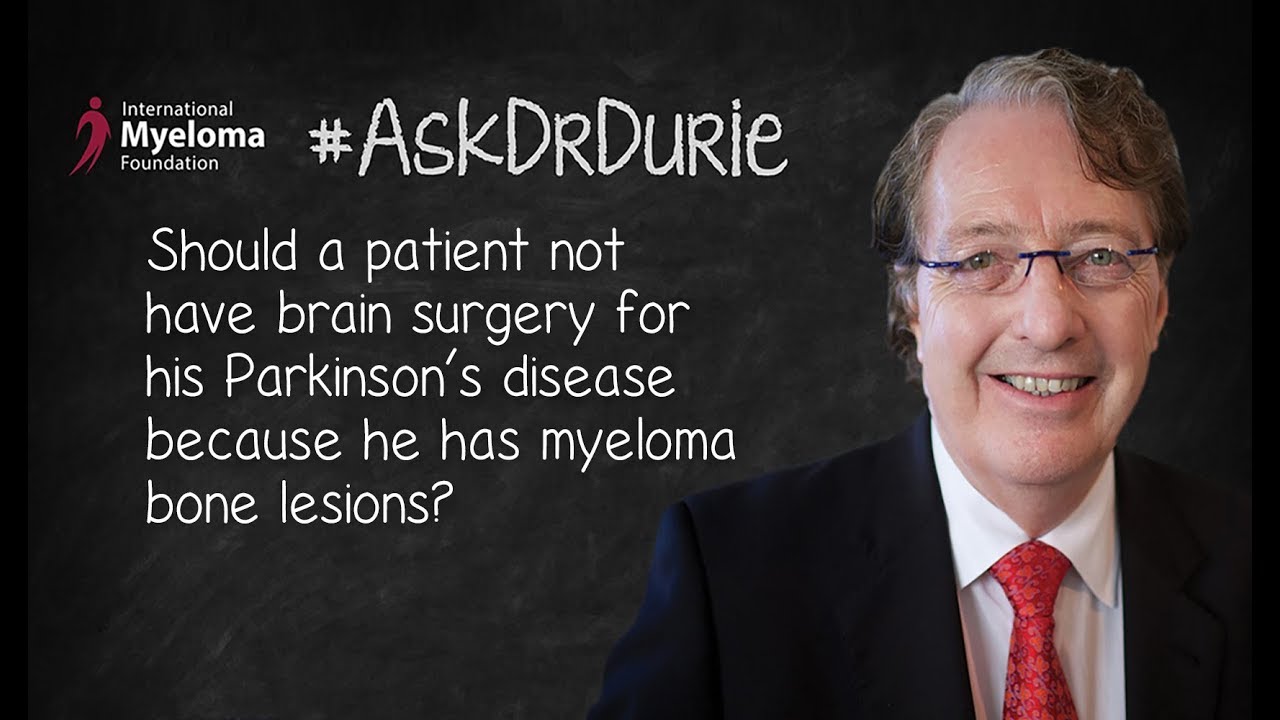 Should a patient not have brain surgery for his Parkinson's disease because he has myeloma skull lesions?
Post date
November 09, 2017
In this week's video, Dr. Brian G.M. Durie explains how to treat other medical issues that may emerge for myeloma patients.
BOTTOM LINE:
​Proceed with recommended medical treatment for other conditions as if myeloma is not a factor.
IMF Chairman and Co-Founder Brian G.M. Durie, MD welcomes your questions about the latest myeloma treatments, research, controversies and quality of life issues. If you have a question you think might be of interest to the myeloma community, please send to askdrdurie@myeloma.org!

For questions of a specific personal nature, please call the IMF InfoLine coordinators at 800.452.2873 or email them at infoline@myeloma.org. 
Previous Post
Rapidly Expanding CRISPR Toolbox Could Make Us All Healthier and Save the Planet
Next Post
Can a blood test be used to test for minimal residual disease (MRD)?