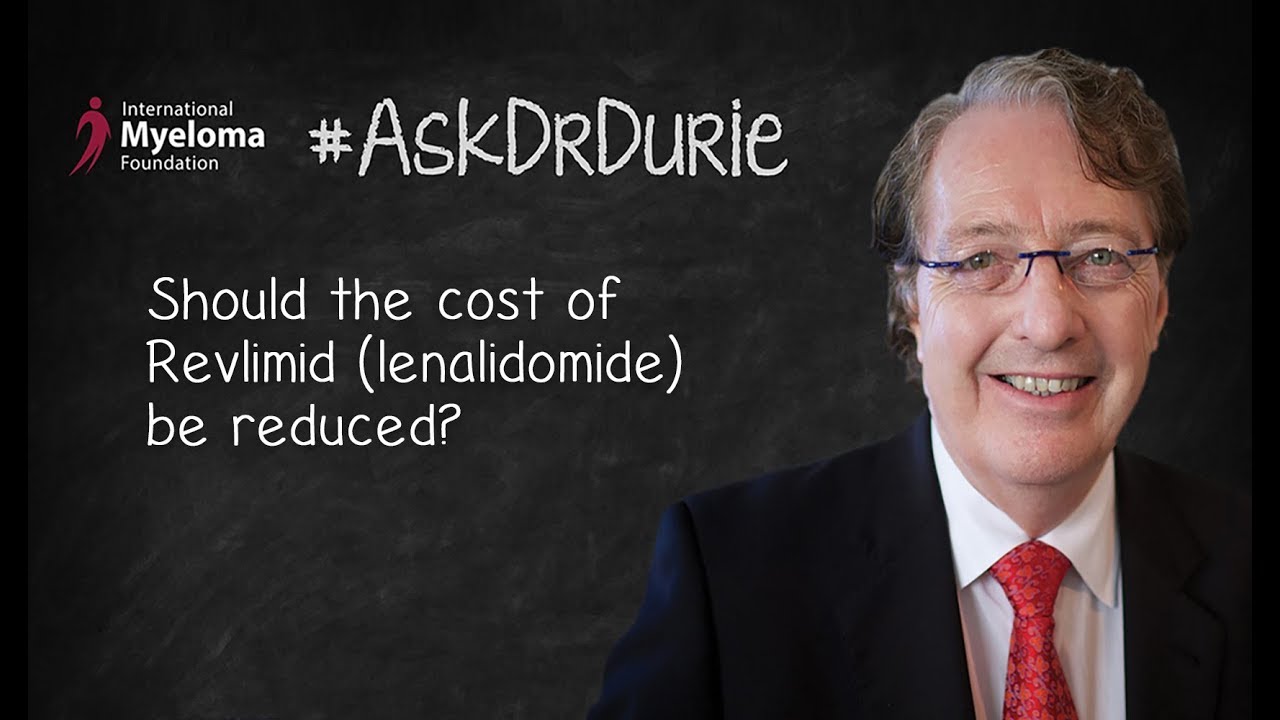 Should the cost of Revlimid (lenalidomide) be reduced?
Post date
January 10, 2018
In this week's video, Dr. Brian G.M. Durie addresses why the cost of patented drugs, such as Revlimid, have not yet been reduced.
BOTTOM LINE:
The cost of drugs is important to all of the myeloma community, and the IMF will continue to take part in discussing this.
IMF Chairman and Co-Founder Brian G.M. Durie, MD welcomes your questions about the latest myeloma treatments, research, controversies and quality of life issues. If you have a question you think might be of interest to the myeloma community, please send to askdrdurie@myeloma.org!

For questions of a specific personal nature, please call the IMF InfoLine coordinators at 800.452.2873 or email them at infoline@myeloma.org. 
Next Post
Top Five Trends in Myeloma News for 2018