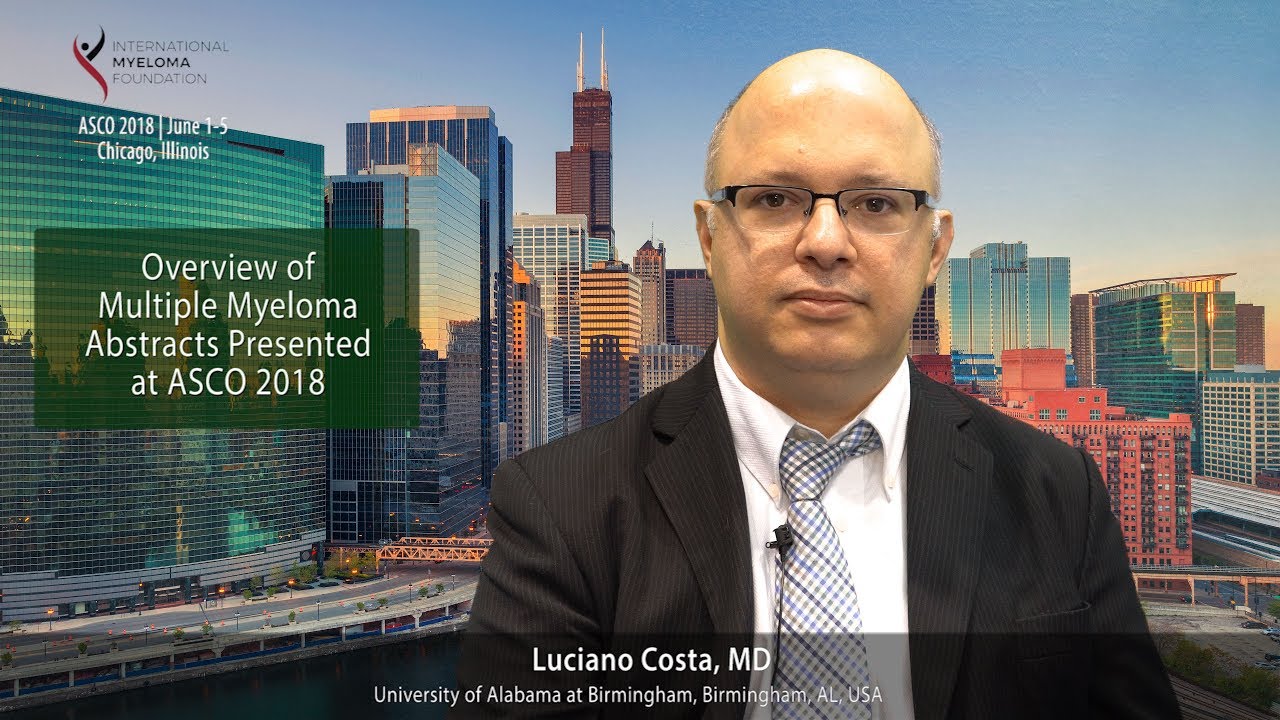 An Overview of Multiple Myeloma Research Presented at ASCO 2018
Dr. Luciano Costa Gives an Overview of ASCO 2018
In this video, Dr. Luciano Costa (University of Alabama, Birmingham, Alabama) provides his overview of multiple myeloma research that was presented at ASCO 2018. He discusses the following studies:
---
ABOUT LUCIANO COSTA, MD
Luciano Costa, M.D., is an Associate Professor of Medicine Blood and Marrow Transplantation and Cell Therapy Program at the University of Alabama in Birmingham, Alabama. His main areas of focus include strategies for hematopoietic stem cell transplantation in chronic lymphoproliferative disorders, toxicity of hematopoietic stem cell transplantation, and population outcomes of hematologic malignancies. View Dr. Luciano Costa's full biography here.
Next Post
Le myélome multiple ASCO 2018 faits saillants