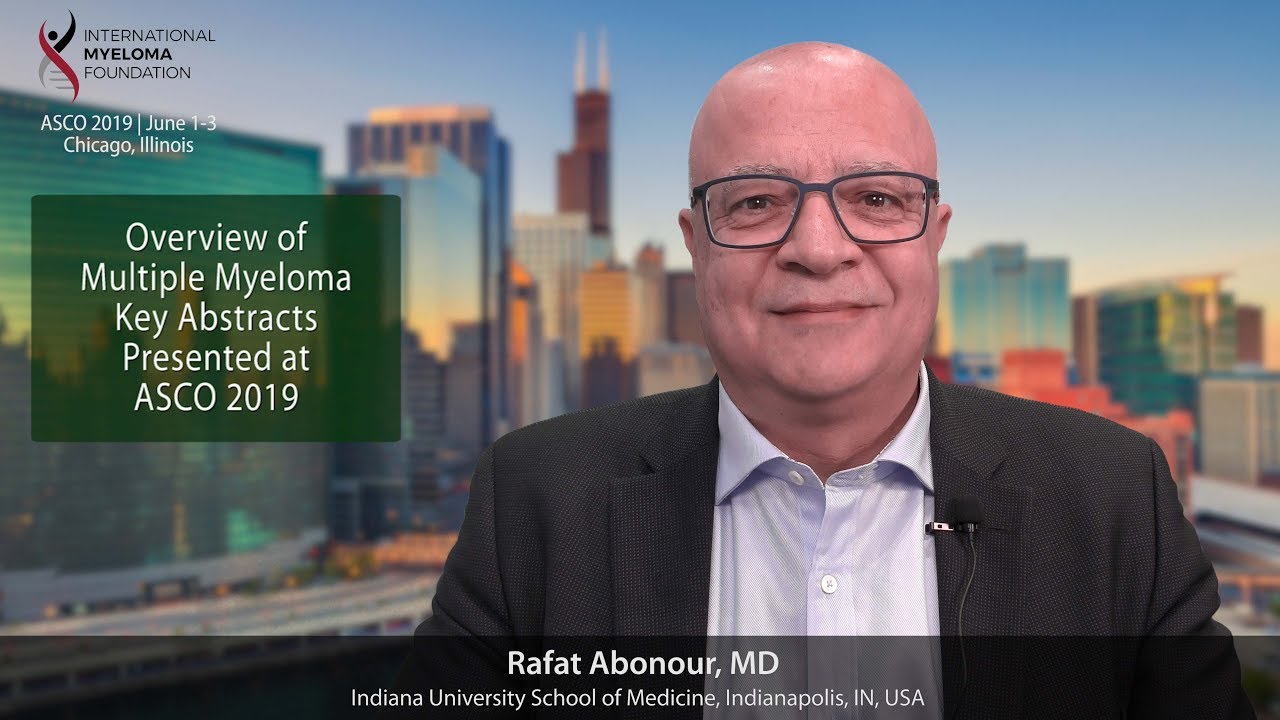 An Overview of Multiple Myeloma Key Abstracts at ASCO 2019
Dr. Rafat Abonour Gives an Overview of Multiple Myeloma Abstracts from ASCO 2019
Dr. Rafat Abonour from the Indiana University Simon Cancer Center, talks about the multiple myeloma highlights presented at the annual American Society of Clinical Oncology (ASCO) meeting in Chicago, IL.
---
ABOUT RAFAT ABONOUR, MD
Dr. Rafat Abonour holds the titles of Professor of Medicine; Professor of Pathology & Laboratory Medicine; Medical Director, Bone Marrow Transplant Program; and Medical Director, Stem Cell Laboratory at the Simon Cancer Center at Indiana University in Indianapolis. His work has been published in the medical journal Nature and New England Journal of Medicine, among others. He focuses on changing research using immunomodulatory drugs (IMiDs) and proteasome inhibitors for the treatment of multiple myeloma. He is active with the International Myeloma Foundation and the American Society of Hematology (ASH). View Dr. Rafat Abonour's full biography. Visit Dr. Rafat Abonour's full biography.
Previous Post
If the MRD test is negative, is that always a good predictor of a longer remission?
Next Post
Visión general de Mieloma múltiple Resúmenes clave Presentado en ASCO 2019