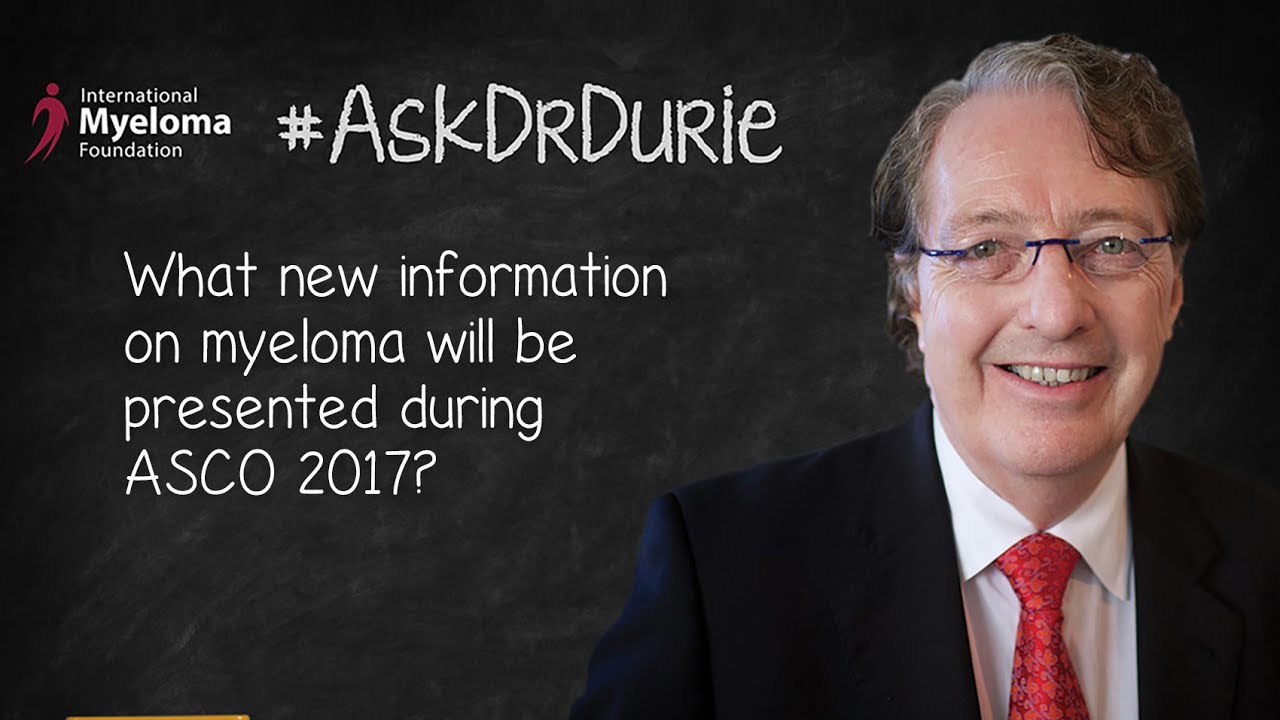 What new information on myeloma will be presented during ASCO 2017?
In this week's video, Dr. Brian Durie points to ASCO 2017 presentations on new multiple myeloma drug combinations, monoclonal antibodies, and checkpoint inhibitors; however, he finds there are "no major breakthroughs" on myeloma from this year's meeting.
BOTTOM LINE:
​Even though ASCO 2017 offers no major breakthroughs, some fine-tuning discoveries can improve day-to-day care of myeloma patients.
IMF Chairman and Co-Founder Brian G.M. Durie, MD welcomes your questions about the latest myeloma treatments, research, controversies and quality of life issues. If you have a question you think might be of interest to the myeloma community, please send to askdrdurie@myeloma.org!

For questions of a specific personal nature, please call the IMF InfoLine coordinators at 800.452.2873 or email them at infoline@myeloma.org. 
Previous Post
What exactly is high-risk myeloma and how should it be treated?
Next Post
ASCO 2017: Multiple Myeloma Overview -- Dr. Sagar Lonial