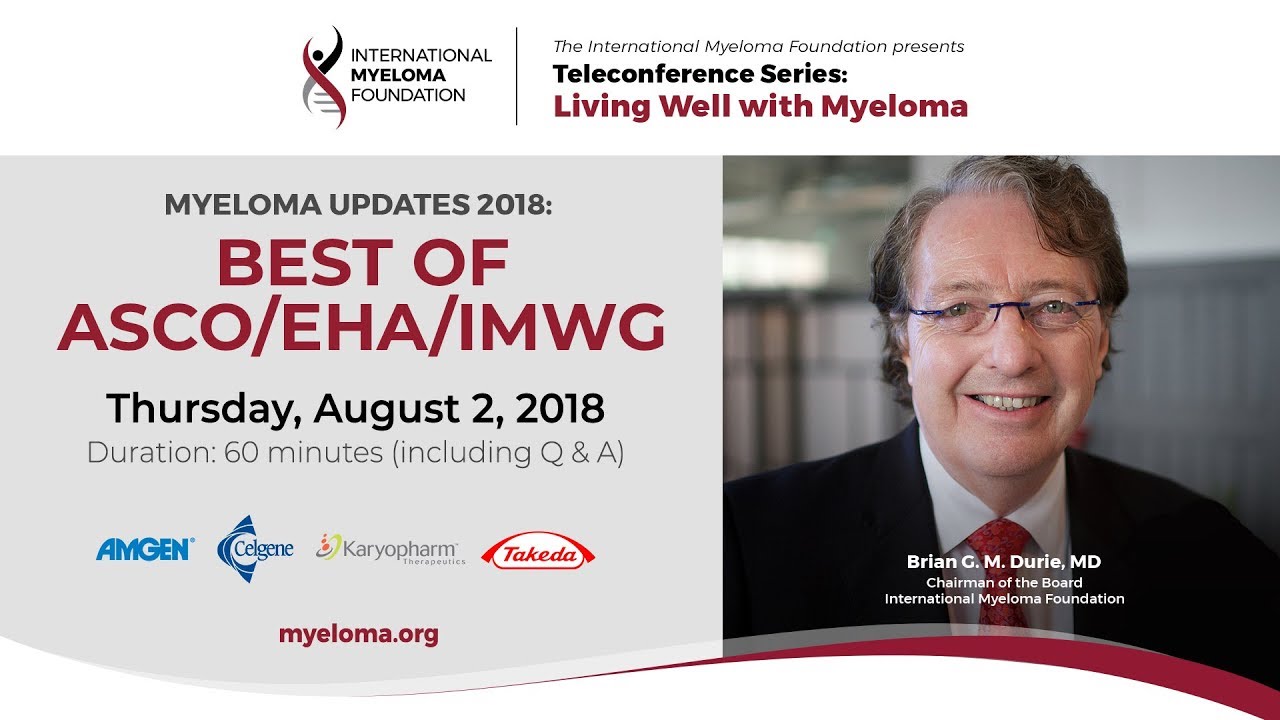 Myeloma Updates 2018: Best of ASCO/EHA/IMWG
click on the image above to watch the teleconference
(to view the teleconference in fullscreen, click on the bottom right square icon underneath the YouTube logo)
Dr. Brian G.M. Durie explains the new and exciting current trends in myeloma treatment and research with this update from the three major medical meetings held in June 2018 – the American Society of Clinical Oncology (ASCO), the European Hematology Association (EHA), and the International Myeloma Working Group Summit (IMWG).
---
We thank supporters of this program:
AMGEN Oncology, Celgene Corporation, Karyopharm Therapeutics, and Takeda Oncology
Previous Post
Treatment for relapsed myeloma, fraility, and drugs in development
Next Post
How is high-risk smoldering multiple myeloma diagnosed?